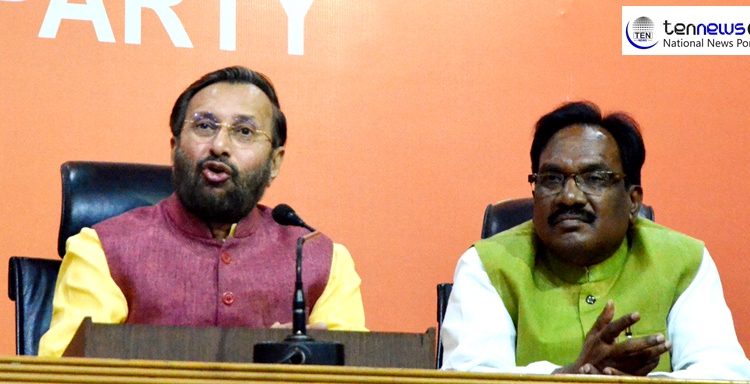 PRERIT CHAUHAN (PHOTO/VIDEO BY SAURABH SHRIVASTAVA)
New Delhi: The Rs 11,000 crore Punjab National Bank (PNB) scam, estimated to be the biggest-ever financial fraud to have hit the Indian banking sector, is likely to complicate BJP's chances in a crucial election season.
After Congress Scathing Attack, that the Prime Minister's Office was informed about the alleged fraud perpetrated by billionaire jewellery designer Nirav Modi in July 2016, but failed to act in the matter.

The ruling Party BJP On Friday, Addressed media over PNB fraud case involving Nirav Modi.
Addressing Media, Union Minister Prakash Javadekar said, "It is the alertness of the NDA govt which has brought this scam into light. All the NPAs, the wrongful distribution of loans, amongst others were all passed down to us by the UPA Govt. This is a scam by the bank & not the govt. The scam which has come into light is a scam of the UPA Govt. This started during UPA's reign in 2011."
"Finance Secretary during UPA's regime, instead of taking action, forced Dinesh Dubey to resign. We are asking who pressurised the Finance Secretary to pressurise Dinesh Dubey", Added Javdekar.