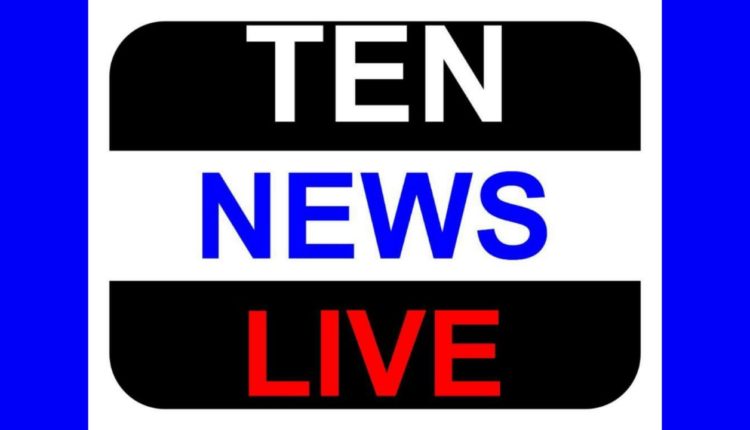 44th International Film Festival of India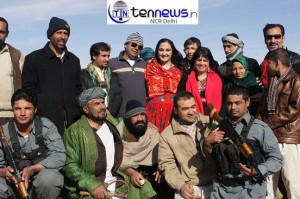 When man desires something and gets it easily, he wants
more of it. As William Shakespeare said, desire of having is the sin of
covetousness that seems unending.
The Film "Man's Desire for Fifth Wife" has now been selected for the
44th IFFI under the category of Cinema of the World (CW) and will be
screened in Goa on the 25th of November 2013.
The film "Man's Desire for Fifth Wife" in Dari language of Afghanistan
is in many ways an apt example of this. Produced under the banner
of Altin Films, the film also poses several questions about male-
dominated society and values set centuries earlier that continue to
But more than anything else, this is notable because it is the first
time that a film has been made in that region by a crew that was
headed by a woman associate director.
This is a particularly important achievement since the film was made
in the orthodox Taliban territory where a woman can be stoned to
death if even an inch of her body becomes visible to anyone.
For Neelofer Shama who has until now been known for volumes
of work for Doordarshan, this was no mean achievement, and she
is grateful to the law enforcement authorities in that region that
provided her full protection as she went about unhindered with her
The 90-minute film (sub-titled in English) has been produced by
Sabruddin Rahmani, Murad Hamidi, and Farid Yarash, the film's
casting director was Sediq Abedi who was the story writer as well
as the main star with Shakhnaza Jabirwa. The Associate Director
was Neelofer Shama while the cinematographer was Ramesh Nath.
The background music of the film has been composed by Ravindra
Jain, while the production design was by Sanjay Bhan. The costume
designers were Hayatullah Alamyar and Emam Berdihof. The editing
of the film was done in N S Studio in Delhi while the film was
processed at Adlabs and sound was handled on Dolby 7.5 by Empire
BANG PR & Features
We sense our clients' preference
Neelofer says she and her crew had been invited to Tajikistan to
make five documentaries there. During this visit, she met the Afghan
producer who invited her to shoot a feature film in Afghanistan.
Thus "A Man's Desire for Fifth Wife" has become the first production
after India's independence to have been made by private filmmakers
from both countries.
Along with a nine-member crew, Neelofer shot the film in 42 days
in Fariyab which is Taliban territory. She is grateful to producer
Sabruddin Rahmani who provided the security personnel so that she
could shoot without any fear.
Since local traditions do not allow young women to act, most of
the ten women in the film are from Tajikistan and Uzbekistan and
only aged women are from Afghanistan, Neelofer revealed, adding
that the main actress was from Afghanistan but emigrated from the
country after the film was completed. The crew also had artistes
from Russia and Canada. She also said she could see many local
women watching her enviously from a distance
The film has already been screened to a full house at the Boston
International Film Festival in April this year.
She is also overwhelmed by the reception the film received at a press
meet in Kabul in the presence of General Latif who heads the film
department in Afghanistan.
The story of the film based in a village in north Afghanistan revolves
around the centuries-old culture which allows a man to have up to
four wives. But the twist comes when a man wants to get married
for the fifth time and attempts to force a young woman who loves
someone else to marry him. The climax comes in a match of the
traditional wrestling match "Buzkashi or Oghlak" using thousands of
Encouraged by the love she received from Afghans, Neelofer hopes
this will lead to more Indo-Afghan collaborations.
Neelofer Shama has distinguished herself in the world of films and
television with an unusually large bouquet of trailblazing serials
and documentaries. Starting as early as in 1987, she was one of the
pioneers among Independent television producers who shone on the
horizon of audio-visual media via Doordarshan.
BANG PR & Features
We sense our clients' preference
During her creative journey as director and producer spanning over a
period of more than two decades now, she received many laurels and
accolades nationally as well internationally. Her documentaries on
countries like Tajikistan and Afghanistan with an in-depth analysis of
economy, culture and lifestyle of these countries have received great
critical acclaim.
She began her career as television producer in 1987 with the making
of a documentary film on the unusual historical subject of "Harwan
excavations and Avantisvara temple". Soon after, she made a 90-
minute telefilm, "Haadsa (The Accident)".
She has made over 100 episodes of different creative works for
Doordarshan, All India Radio, various Central Ministries, Indira
Gandhi National Open University, advertising agencies, and so on,
besides making works based on novels by renowned award-winning
authors like Amrita Pritam, Indira Goswami and Kartar Singh Duggal.