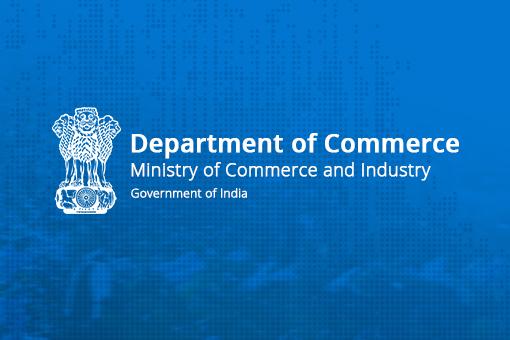 55th Network Planning Group Meeting under PM GatiShakti recommends six infrastructure projects
Ten News Network

New Delhi (14/09/2023): The 55th Network Planning Group (NPG) meeting was held on 12th September 2023, under the chairpersonship of Special Secretary, Logistics, Department for Promotion of Industry and Internal Trade (DPIIT), Sumita Dawra at New Delhi. The meeting saw active participation from member Departments and Ministries, viz. Ministry of Road Transport and Highways, Ministry of Civil Aviation, Ministry of Railways, Ministry of Ports, Shipping and Waterways, Ministry of Power, Ministry of New and Renewable Energy, Ministry of Environment, Forest and Climate Change, Department of Telecommunications and NITI Aayog.
Special Secretary highlighted that the adoption of a 'whole-of-government' approach has added a new dimension to project planning and implementation, breaking the silos among various Ministries and Departments for expeditious delivery of projects. Various benefits of PM GatiShakti plan were also highlighted during the meeting, such as digital surveys on NMP, reduction in time taken for DPR preparation, efficient project governance through tech-enabled platforms, and comprehensive planning for infrastructure and social sector assets, which are yielding results.
During the meeting, six projects including three projects of the Ministry of Railways (MoR) and three projects of the Ministry of Road Transport and Highways (MoRTH), with a total project cost of Rs. 14,081 Crore were assessed. This takes the total number of projects assessed by NPG to 106 with a total value of about Rs 11 Lakh Crore, since the launch of PM GatiShakti approach.
In its 55th meeting, the NPG assessed three railway line projects with the total project cost of Rs. 5374.5 Crore. One Greenfield railway line project alignment passes through West Bengal, Odisha and Jharkhand while another Greenfield railway line is located in Odisha, which will be an alternate and shorter alignment to existing railway line and shall help in decongestion of existing track. The third railway line is located in Gujarat State. These railway lines are expected to benefit the Steel, Cement and Power industries by easing the transportation of Coal, Limestone, Iron Ore and finished products, such as Iron & Steel, Cement etc., apart from benefitting the passenger transportation. These railway projects are also expected to reduce the overall logistics cost by providing shorter routes and reducing the traffic congestion on existing railway lines.
Apart from this, the NPG also discussed three road projects with a total project cost of Rs.8706 Crore. One road project (Dhubri bridge – Goeragre) is located in State of Meghalaya and shall connect under-construction 4-lane Dhubri-Phulbari bridge connecting East-West Road Corridor. This is a part of the Government initiative to connect the North-Eastern part of the country with easy connectivity. This project will not only benefit the agro-products transportation but also facilitate international trade at India-Bangladesh border region. Another Greenfield road project (Kharagpur- Moregram) is part of Kharagpur Siliguri Road Corridor. The project shall reduce the overall distance between Kharagpur to Siliguri by 112 km and travel time by upto 7 hrs. The project will not only benefit aspirational districts enroute but also Left-Wing Extremism (LWE) affected districts of Paschim Medinipur. The project will help in overall socio-economic upliftment of the region. The road will also benefit international trade via Haldia/Kolkata Port. The third road project i.e; Deoghar Bypass is expected to reduce city traffic congestion and benefit the local industrial parks and clusters.
The Special Secretary highlighted that keeping in view the guiding principles of PM GatiShakti National Master Plan, these projects would provide multimodal connectivity for socio-economic development enabling area development and decongest the existing city and rail infrastructure.