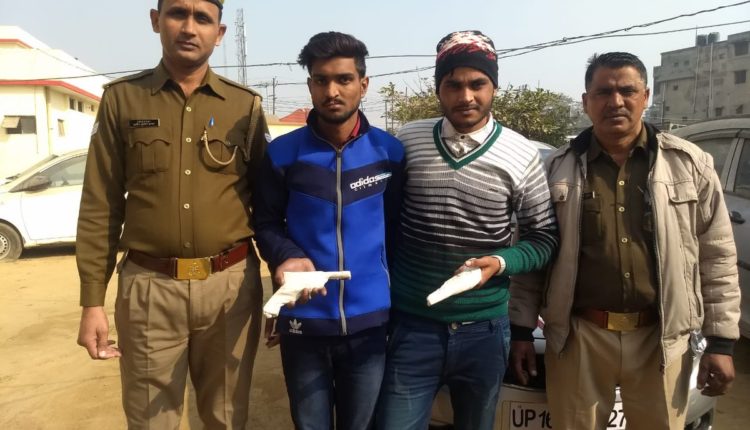 A day after protest, police arrests 2 in Ghodi Bacheda Village murder-abduction case
Saurabh Kumar
Greater Noida (1/1/2019) : Yesterday some residents of Ghodi Bachheda village had halted traffic at Pari Chowk with dead body of Dharmander (24) resident of the same village who was allegedly kidnapped and murdered. During the protest villagers also raised question against the working of police. After that police rushed into action arrested the two accused allegedly involved in the crime.
Police arrested both the accused from Dadri crossing on December 1 early in the morning. Police had recovered a two country made gun, three live cartridges and the vehicle used during the crime. Apart from this police also recovered the mobile of victim from the same vehicle used in crime.
The arrested accused confessed that the victim was commuting with them towards Etawah when the incident took place. But the denied their involvement in the murder of victim and said "While we were commuting on the highway, Dharmendar was carrying a gun with him and as the vehicle bumped on speed breaker gun got misfired and hit Dharmendar. After that as he died on the spot we got and panicked and dumped him near Kasgang ."
Both the accused were identified as Ravi and Gagan, both resident of Ghodi Bachheda village.