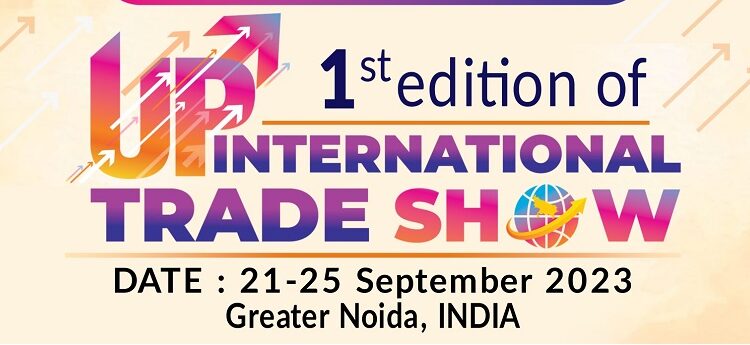 A Grand Showcase of Uttar Pradesh's Possibilities, UPITS 2023 set to be unveiled today by President Murmu
Ten News Network

Greater Noida (21/09/2023): In a dazzling spectacle of opportunity and innovation, President Droupadi Murmu is all set to inaugurate the highly anticipated U.P. International Trade Show (UPITS) on Thursday at the grand India Expo Mart in Greater Noida. This inaugural event will see Chief Minister Yogi Adityanath joining her in showcasing the boundless potential of Uttar Pradesh to a global audience.
With expectations of over 2,000 exhibitors, UPITS is poised to provide a captivating platform for entrepreneurs and exporters from around the world to delve into the rich tapestry of U.P.'s diverse industries. Sectors such as ODOP, healthcare, food processing, pharmaceuticals, dairy, electronics, and e-commerce will be on radiant display.
The event will be further elevated as various state departments unleash their creativity through carefully curated stalls, spotlighting the state's potential and charting its visionary development roadmap. Moreover, the International Trade Show will open its doors to visitors from 11 am to 3 pm during business hours, while the public will enjoy free entry between 3 pm and 8 pm.
Envisioned as a recurring spectacle, UPITS aims to cast a unique spotlight on small, medium, and large enterprises flourishing in Uttar Pradesh. With a whopping 44 exhibitor categories, ranging from ODOP to Agriculture and Horticulture, Animal Husbandry, Fisheries, Dairy, Association-Forum, Automobile-EV-Auto Components, Beverage Industry, e-Commerce, FMCG, Food Processing, Furniture, Handloom, Handicrafts and Textiles, Healthcare, Printing and Packaging, Renewable Energy, among others, the event promises to be a cornucopia of opportunities.
Over 2,000 exhibitors, including vital U.P. government departments, multi-sector conglomerates, renowned brands, and manufacturers, will grace UPITS with their presence. The sprawling Expo Mart will come alive, with each of its 13 expansive halls dedicated to specific sectors and industries.
The second day of the event is packed with enriching sessions. From 11.30 am to 12.30 pm, Invest U.P, UPSIDA, GNIDA, YEIDA, and Noida Authority will take center stage. Later, from 2 pm to 3 pm, the Federation of Indian Exporters Organisation will enlighten attendees, followed by a session by the Insurance Regulatory and Development Authority of India (IRDA) from 3 pm to 4 pm.
Saturday, the third day, promises to be equally exhilarating with a session hosted by Abdul Kalam Technical University (AKTU) from 11.30 am to 12.30 pm, featuring participation from esteemed universities such as Sharda, Gautam Buddha, and Shiv Nadar University. Additionally, an engaging session on Logistics, Supply Chain, and Time Management will provide insights, including wisdom from the famed Mumbai Dibbawala.
As Sunday dawns, the fourth and final day, a session hosted by U.P. Electronics Corporation Limited will captivate audiences, followed by a dazzling evening fashion show presented by NIFT, Rae Bareli, and the Khadi Department from 6.30 to 7.30 pm. The grand culmination will feature awards and a valedictory session, bringing the curtain down on this spectacular event on September 25th.
Joining UPITS 2023 from September 21st to 25th, will give the visitors a chance to unveil the dynamism, innovation, and growth that define the new Uttar Pradesh. The business visiting hours
will be from 11am to 3pm for the buyers, wholesalers, delegates of industries and trades while the public visiting hours will be from 3pm to 8pm. There is no entry fee for the public and huge parking space available to park the vehicles. One can avail shuttle services that will be started and apprised any soon from the different places to the venue. There is a bonus opportunity to win exciting prices during the 5-day long show for everyone.
The first ever push to the craft, culture, cuisines, trades and industries is expected to see an extraordinary footfall, hence all the arrangements are in place like security and transportation. Being a part of the historical event will be altogether a new experience for the visitor, that makes it inevitable.