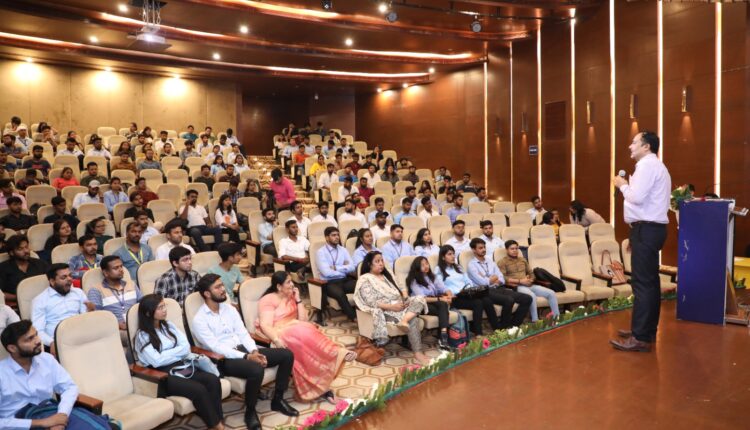 HCLTech Director Ashish Bhalla delivers expert lecture at Galgotias University

Galgotias University organized an One-Day "Expert Series" on Wednesday.
The main objective of this session was to guide students on how to prepare their mindset for their journey from campus to the corporate world. This session proved to be very important and interactive for the students.
In this special session, Mr. Ashish Bhalla, Head of Campus Relations and Director HR of the HCL Tech was the keynote speaker to guide students. With over twenty years of extensive experience in the industry, he has provided valuable services in the field of human resources in India, the UK and the US.
Mr. Ashish Bhalla, based on his extensive 20 years of experience, emphasized the importance of discipline in life and how aligning discipline with daily routine can help students achieve their goals.
Explaining the concept of the comfort zone to students, Ashish Bhalla stated that if they want to reach their goals in life, they must step out of their comfort zones first only then can they be prepared for challenges. Starting to work outside the comfort zone during student life can make it easier for them to adapt to a professional environment after graduation.
During this event, students asked numerous questions to Mr. Bhalla without hesitation and also got solutions to their doubts. Dr. Renu Luther, Adviser Chancellor, and Manisha Chaudhary, Director of the Placement Department, along with faculty members, were present on this occasion.
Dr. Dhruv Galgotia, CEO of Galgotias University, stated that our university is continuously working towards the goal of imparting practical knowledge along with bookish knowledge to students so that they can reach new heights of success. He also expressed gratitude to Mr. Bhalla for guiding the students.