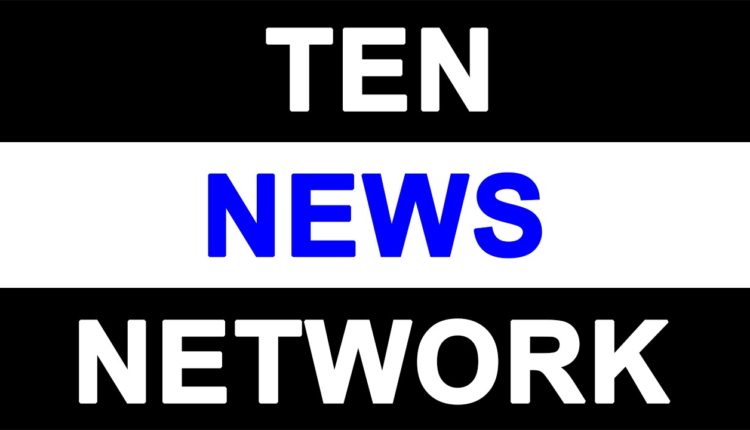 A LOOK AT THE GDA BUDGET 2015 – 16: Hrishi Kumar
The Ghaziabad Development Authority (GDA) yesterday announced its general budget for the next financial year 2015 – 16. The key highlight from the budget has been the allocation of over Rs. 2,500 crores announced for development projects where extension of city's metro network is will be its core objective. It is to be noted that the upcoming fiscal budgetary allocation of over Rs. 2,500 crores for the development work is nearly 35 percent or Rs. 703 crores more than what has been assigned for the current financial year. The public body that is stood at Rs. 1,318 crores in its pot presently, also targets to raise Rs. 2,162.52 crores in 2015 – 16.

The GDA has also planned that 80 percent of the additional budgetary distribution of Rs. 703 crores for the developmental purposes in the city would be spent for the Dilshad Garden – Ghaziabad New bus stand metro project. Apart from developmental planning, the GDA has plans to spend Rs. 700 crores for land acquisition and reserved Rs. 88 crores as establishment costs and Rs. 41 crores as administrative costs. For this financial year, the GDA also plans to raise Rs. 2,162.52 crores through developmental charges, sale of properties and from various other sources. Adding this value to their opening balance, GDA will now carry a balance of Rs. 3,480.71 crores.
Looking at the current financial year 2014 – 15 a total of Rs. 1,822. 90 crores had been spent on developmental projects. Apart from the budget; GDA had given a go at two proposals; land allotment for petrol pumps meant for the relatives of martyred soldiers and construction of a link road leading to multi-level parking in Vaishali.
Budget Comparison:
Budget (2014 – 2015)
Budget (2015 – 2016)
GDA Total Amount – Rs. 3,141.09 crores
GDA Total Amount – Rs. 3,480.71 crores
Amount spent on developmental projects till January, 2015 – Rs. 1,822.90 crores
Amount planned for developmental projects – Rs. 2,525.95 crores
Opening balance – Rs. 1,302.79 crores
Opening balance – Rs. 1,318 crores
Amount raised – Rs. 1,838.30 crores
Amount planned to be raised – Rs. 2,162.52
Expenditure plan for this financial year (2015 -16)

Ø  Rs. 700 crores for land acquisition

Ø  Rs. 100 crores for refunds

Ø  Rs. 88 crores for establishment cost

Ø  Rs. 41 crores for administrative costs
Real Estate Sector Reactions:
Mr. Rajesh Goyal, MD, RG Group says "This budget has plans to improve the existing infrastructure especially by extending the metro connectivity and constructing a new link road to Vaishali. The overall allocation of funds is fair with plans to acquire more land and over 100 crores planned for establishment and administrative costs".
Mr. Rupesh Gupta, Director, JM Housing says "The expenditure plan announced in this budget is better than previous year's and will help in better development of infrastructure. A new link road and metro station will help in providing a little push to the realt market of Ghaziabad which has been keeping silent for a while now".
Mr. Ashok Gupta, CMD, Ajnara India Ltd. says "This budget by GDA is a pro infrastructure budget with a major stress put on the development and extension of metro network. The government has also figured out Rs. 700 crores for land acquisition and plans to spend over Rs. 2,500 for development projects. This will boost the infrastructure of Ghaziabad which is very important for the realty market of micro pockets such as Dilshad garden, Vaishali, Vasundhara and others".
Mr. Deepak Kapoor, Director, GulshanHomz says "A very decent budget announced by GDA with primary objective to enhance the infrastructure of the region. Ghaziabad is one of the prime locations of NCR with its rapid connectivity with Delhi. Thus, it is very important to keep the infrastructure development on the go so as to keep up the end users interest here. A new roadway and metro station is the most apt solution for such destinations where market is heavily end user driven".
Mr. KushagrAnsal, Director, Ansal Housing says "This is by far a better budget plan by GDA than last year with plan to allocate over Rs. 700 crores more than this financial year plan for developmental projects. Extension of metro connectivity was on the cards and it has been duly fulfilled by the authority along with new road connectivity in offer. New land will also be required in abundance to increase the infrastructure and thus land acquisition is also been planned. All in all, this is a very thoughtful and a fair budget".