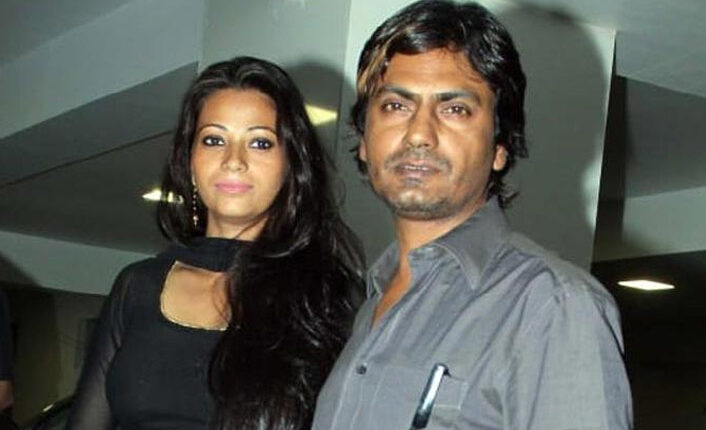 Aaliya Siddiqui, wife of Nawazuddin Siddiqui, alleges harassment by mother-in-law in shocking FIR
Ten News Network
Mumbai (Maharashtra), 28th Jan 2023: Nawazuddin Siddiqui's wife, Aaliya, has alleged harassment by the actor's mother in a recent FIR filed at the Budhana police station in Uttar Pradesh. Aaliya, who recently changed her name from Anjana Kishor Pandey, has claimed that she feels "trapped" in the situation and has sought legal action against Nawazuddin and his family members.

The FIR, which was filed on January 27, states that Aaliya has been facing harassment and mental abuse from Nawazuddin's mother, who she claims has been trying to drive a wedge between her and her husband. Aaliya also accuses Nawazuddin's brothers of being complicit in the harassment and has demanded that they be included in the FIR as well.
In a statement to the press, Aaliya said, "I have been living in fear for the past few months and have been trying to leave the house with my children, but Nawazuddin and his family have not allowed me to do so. I feel trapped and have no option but to seek legal help."
This is not the first time that Nawazuddin's personal life has been in the spotlight. In May 2019, Aaliya had filed for divorce from the actor, citing irreconcilable differences. However, the couple later decided to reconcile and withdrew the divorce petition.
Nawazuddin, who has been active in the film industry for over a decade, has not yet commented on the latest allegations made by his wife. The police have registered the FIR and are investigating the matter.
This news of harassment and mental abuse is a shock to many of Nawazuddin's fans who are known for his versatile acting in movies like Gangs of Wasseypur, The Lunchbox and Manto. The fans are hoping for a fair investigation and a fair outcome for Aaliya. It is important that such allegations of harassment are taken seriously and the perpetrator are held accountable for their actions.