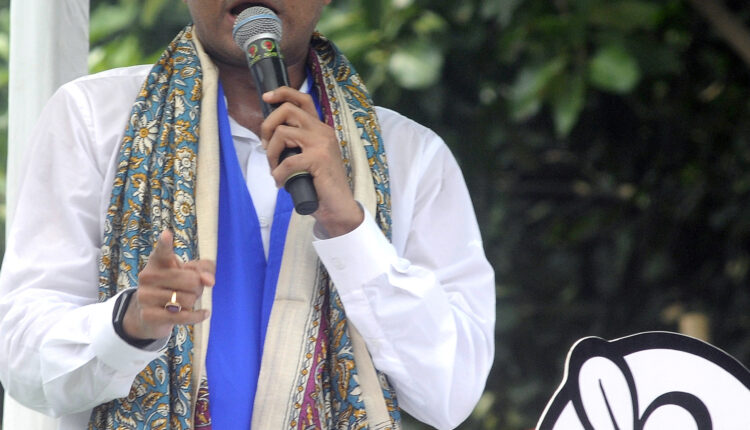 Abhishek Banerjee approaches Calcutta HC's division bench seeking clarifications on Justice Sinha's order

Kolkata, Oct 3 (IANS) In a tactical move, Trinamool Congress' national general secretary and the party Lok Sabha member Abhishek Banerjee, on Tuesday approached a division bench of the Calcutta High Court seeking clarification on September 29 order of the single- judge bench of Justice Amrita Sinha on the Enforcement Directorate (ED) probe in the multi-crore cash-for-school job case.
Incidentally, on Tuesday only, Banerjee is supposed to be present at ED's Salt Lake office in the northern outskirts of Kolkata for questioning in relation to the school job case. However, Banerjee had made it clear that he will not be present at the central agency office on the day because of his political preoccupation in Delhi where he is now.
On September 29, Justice Sinha clearly directed the ED thattheir scheduled investigation process should not be hampered at any cost and for the sake of carrying forward the investigation the central agency will have the liberty to take any step as per legal provisions.
Legal experts feel that since Justice Sinha's order has put an indirect pressure on ED to act tough in case Banerjee does not appear at ED's Salt Lake office in Kolkata on Tuesday, probably a fresh petition has been filed at the Calcutta High Court's division bench of Justice Soumen Sen and Justice Uday Kumar seeking clarifications on the order by Justice Sinha on this count on September 29.
In the fresh petition, Banerjee's counsel has claimed that the case in which Justice Sinha gave the direction to the central agency is not linked to his client and hence that order directly violates his rights and interests.
His counsel has also complained of judicial influencing of the investigation process as the judge concerned had directed the central agency to act against his client as well as his family members. The counsel has also pointed out that the judge concerned had even asked action against the central agency sleuths if the latter did not act accordingly and thus creating an air of fear in the matter.
To recall, besides Banerjee, the ED has also summoned his parents, Lata Banerjee and Amit Banerjee for questioning in the matter this week. Both have been summoned as directors of a company whose name surfaced in the course of investigation by the central agency in the school job case.
–IANS
src/dpb