The fear of climate change has been looming large for long years, yet the warning that we are in an existential crisis and that it is the time to act to arrest earth temperature from rising above 1.5 degrees Celsius is largely being ignored.  At the last COP- 26 Summit at Glasgow, the heads of the Nations have made their pledge for Net-Zero Emissions by 2050, but why wait, and why not act on war footings right now, is something we all must ponder with sincerity and responsibility. The pledge of Net-Zero Emissions should be backed by a strategic framework for environmental compliance and supported by technology innovations that could leapfrog from one ladder of success to another in combatting Climate Change and also to address the issues of food, water and energy security with clarity and certainty.
Actions Needed on War Footings
To achieve these goals actions on War Footings are needed as the time to act is now or we shall repent forever. We are specially pained to witness a lack of urgency in implementing green mobility on roads of India, creating a mass movement for solar farming, in both the urban as well as rural areas, create mass entrepreneurship in green energy and environmental technologies, promotion of green businesses and green enterprises on an unprecedented scale. We need also to understand that technology innovations accelerate on demand and on implementing the currently available technologies, not otherwise. This is how information and communication technologies have risen to great advancement and making IT for all both pervasive and affordable. Great advancement in ICT tech-innovations have brought us to a stage of great advantage being created by digital transformation. In the coming years AI and ML together with new vistas of cloud computing and storage technologies shall create great gains for improving industrial productivity, service excellence as well as environmental sustainability, provided we move fast on putting sustainability in the forefront to drive green engineering and green science and technology innovations in all sectors of economy.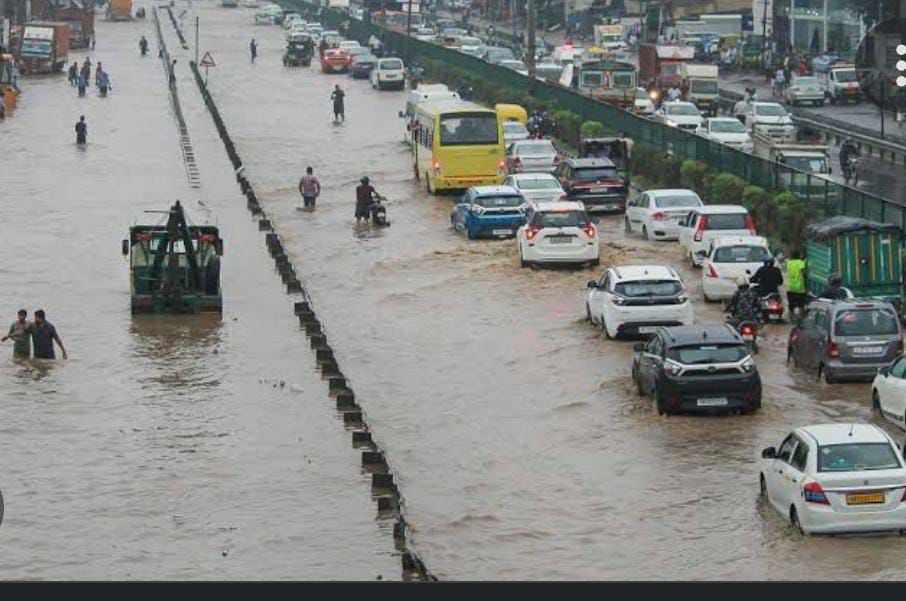 It makes a Big Business Sense to Build Sustainable and Inclusive Economies
Make no mistake that mere economic growth, even making India rising to the top three economies of the world and achieving GDP of 10 or even 20 trillion dollars shall have no meaning until and unless it is associated with our accomplishments in respect of arresting climate change and creating green waves everywhere from green economy to green businesses and good green governance supported by development of green mindset of people at large tuned to saving and serving both the people and the planet.
It makes no sense to keep debating polices and standards for implementation of green mobility on roads of India when we have a great opportunity to lead the world in green transportation being one of the largest carriers of goods and people using surface transport in the world. "The cost of renewable energy is expected to plunge so fast in coming decades that using anything else will soon be uncompetitive, and even if you are a climate denier, you should be behind making the green energy transition quickly", as has been stated by Dr Doyne Farmer, Director of the Complexity Economics program at the Oxford Martin School.
Abrupt Climate Cycle and Pouring Rains on One Day play Havoc
The pouring rains in Delhi and in the NCR region including Noida and Gurugram, late in September, making 47% deficient rainfall of Delhi and NCR region  into  17% surplus, in just one day. Besides playing havoc of water logging and traffic jams, has destroyed the harvest of millets and other crops making us all feel  unhappy and helpless against the nature fury. Abrupt weather cycle, including flush floods and cloud bursts are only a small part of the havoc that the climate change plays putting us all in a tight corner to respond to the challenge of climate change mitigation with a sense of urgency and with a great responsibility, as our own future is at stake.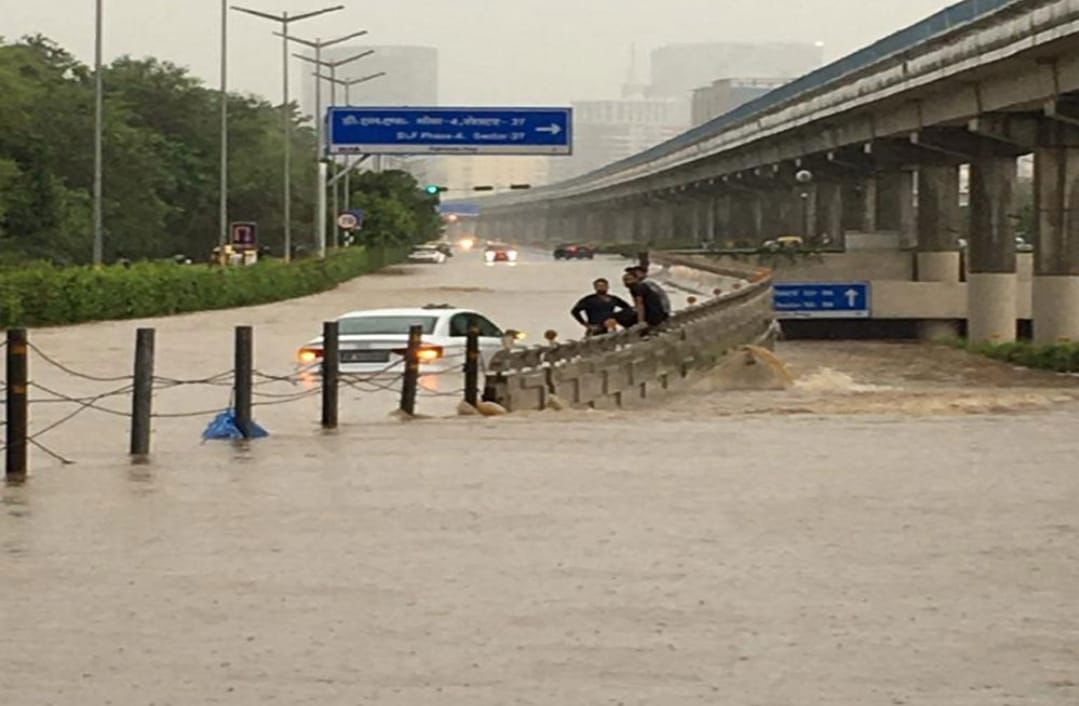 Implementable Actions
So, what can be done must be done now. While we continue to develop policy framework and cause new tech-innovations like smart factories and smart campuses and smart cities and smart villages, the first and the foremost priority should be to flood the roads of India with green mobility vehicles. Bring e-vehicles on road, not just 2 wheelers, but e-Cars and e-Buses in great numbers. Set up solar powered charging stations and battery outlets on existing petrol pumps, roadside Dhabas and on identifies locations along highways and expressways. What are we waiting far and paying through our nose for the petrol and diesel that is largely imported and destroying our environmental health?
Create Mass Movement for Going Green
We also need to create mass movement for cultivating green energy on every  roof top in urban areas and significantly increase solar power plant  installations around the country and make rural India empowered with solar energy cultivation and green farming using a lot of solar for agriculture needs. We should not hesitate to incentivize green energy installations and green energy utilization in agriculture as it makes sense to invest in saving the planet and also the people.
Move fast on Green Hydrogen
We need immediate actions to promote the production and utilization of Hydrogen, including Green Hydrogen farming utilizing solar power and accelerate our transition from Hydrocarbon to Hydrogen based economy and promote use of hydrogen in transportation and other industrial applications in a big way. If we invest in such green initiatives now, we shall reap rich harvest of green energy and healthy environment that shall add a great strength to our nations march on pathways of inclusive and sustainable development.
Implement Circular Economy initiatives with utmost Sincerity and Responsibility
The call for Circular Economy has already been given by the Govt of India and this need to be given added emphasis while drawing the blue prints of implementation and strategic actions for India@80 in 2027 or for India@100 in 2047, as ultimately what will matter is not just the growth of economy but the inclusiveness and sustainability of development. It is for this reason that we need to imperiously achieve the goals of NetZero Emissions alongside with  zero waste discharge and prepare the society, corporate, industries and  civic authorities to work with conviction to reduce, recycle and reuse much of the waste that we produce including the sewage and the industrial waste water to fully succeed in achieving the goal of mitigating Climate Change and cruise on pathways of sustainable development for our country of 1.4 billion people.
India can Lead the World in Green Initiatives
India has a great opportunity to lead the world in respect of climate change initiatives and fulfill its pledge of NetZero Emissions, made at COP-26 at Glasgow and even achieve the targets by 2035, why wait till 2050. But it requires leading by example in combating climate change and with that too with conviction and a firm resolve. Those associated with climate change action program, be it Namami Gange, National Missions like Clean Air Program, Swachha Bharat-2.0 or drawing blue prints and plans for action for implementing the Circular Economy initiatives are to be rigorously trained to be persons of great integrity, sincerity of purpose and conviction to succeed for the larger collective good of humanity, as we cannot afford to fail.