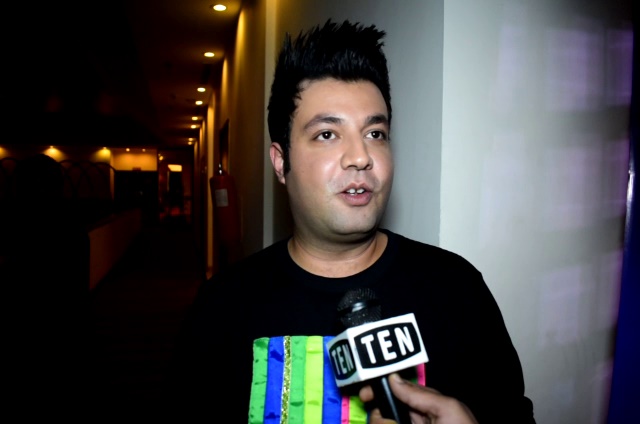 Actor Varun Sharma interacts with Ten News on his upcoming web series "BOLLYWOOD BUZZINGA"
Vishal Malhotra (Photo-Video) Lokesh Goswami Tennews New Delhi :
New Delhi : Actor Varun Sharma is coming up with a new MX Original Series "Bollywood Buzzinga", which is one of the few digital shows that claims to provides wholesome entertainment which one can watch as a family or a quick weekend catch up with buddies – anytime and anywhere. Not only the show is fun but it also tests your brain cells by challenging you with questions that will need viewers to dig deep to answer. Each episode will witness contestant battle for the ultimate crown of being a true fan and will answer questions ranging across the spectrum with multiple difficulty levels.
Speaking to Ten News at the press meet for Bollywood Buzzinga in Delhi, Varun said, "I have always loved visiting Delhi. Delhiites are awsome and they praise good efforts not only on the basis of face value but on the basis of performances."
When asked about his favourite actress to work with in future, Varun named gorgeous Alia Bhatt and said, "I have always admired the way she performs as an actor and I really want to work with her."
Poster of Bollywood Buzzinga totally matches with Bollywood Movies Yaarana and Sholay. When Varun was asked about the reason behind this idea, he replied to Ten News and said,
"Yes you are right. I have always been a fan of movies like Yaarana and Sholay because I can feel some kind of connection with them and both of them carried a message that True friendship should always be praised."