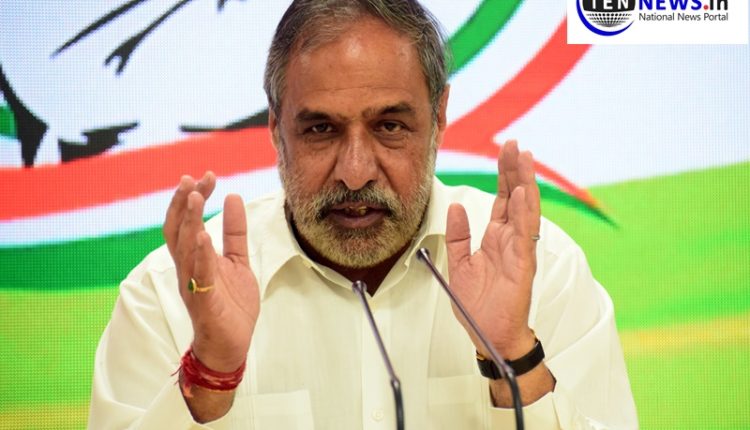 Anand Sharma targets Narendra Modi on no major terror attack claim, Asks PM Pulwama not a big Terror Attack?
Vishal Malhotra (Photo-Video) Lokesh Goswami Tennews New Delhi :
New Delhi : Hitting back at Prime Minister Narendra Modi's statement that there have been no major terror attacks in the country in past five years, the Congress on Friday said Modi should tell what are the big attacks in comparison to Pathankot, Pulwama and Udhampur.
Addressing a press conference, Congress leader Anand Sharma claimed that there has been 176 percent rise in terror incidents during the present government's tenure.
Recalling the bomb blast in Pulwama, Anand Sharma said, "It was something that we can never forget but our nation's PM Modi is using all the responses our forces gave to the terrorists as weapons for election campaign."
Also, terming demonetisation as the biggest scam of the century, Anand Sharma on May 2 said people of the country were "cheated" by Prime Minister Narendra Modi who made "false" promises to them.
"Modi is the first PM in whose tenure black money was used openly and he says that there is no corruption in his governance. The biggest scam of the century is demonetisation," Sharma said at a press conference yesterday