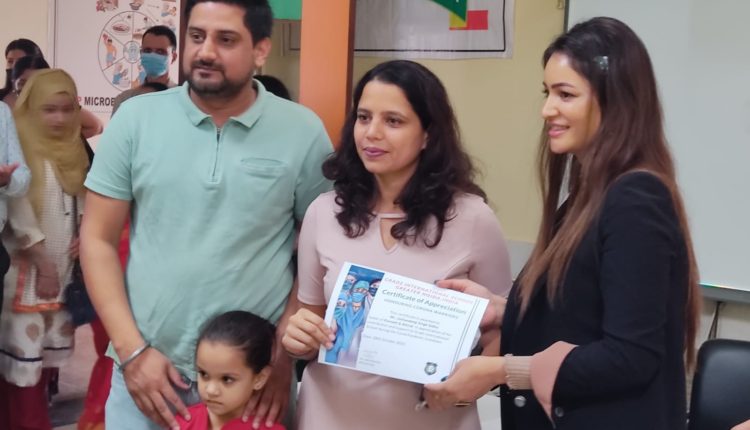 Actress Pooja Bisht felicitates Corona warriors at Grads International School
Greater Noida, 28th October: On Thursday, Grads International School, Greater Noida organized a felicitation ceremony to honour the Corona warriors who reached out to masses and offered help and support during the tough times of Covid.
Pooja Bisht, a Bollywood actress and Splitsvilla contestant graced the ceremony as a special guest to honour the Corona warriors and to deliver a talk on 'Challenges of Air Pollution'. During her address, she talked about the importance of cleanliness and urged everyone to avoid burning firecrackers this Diwali.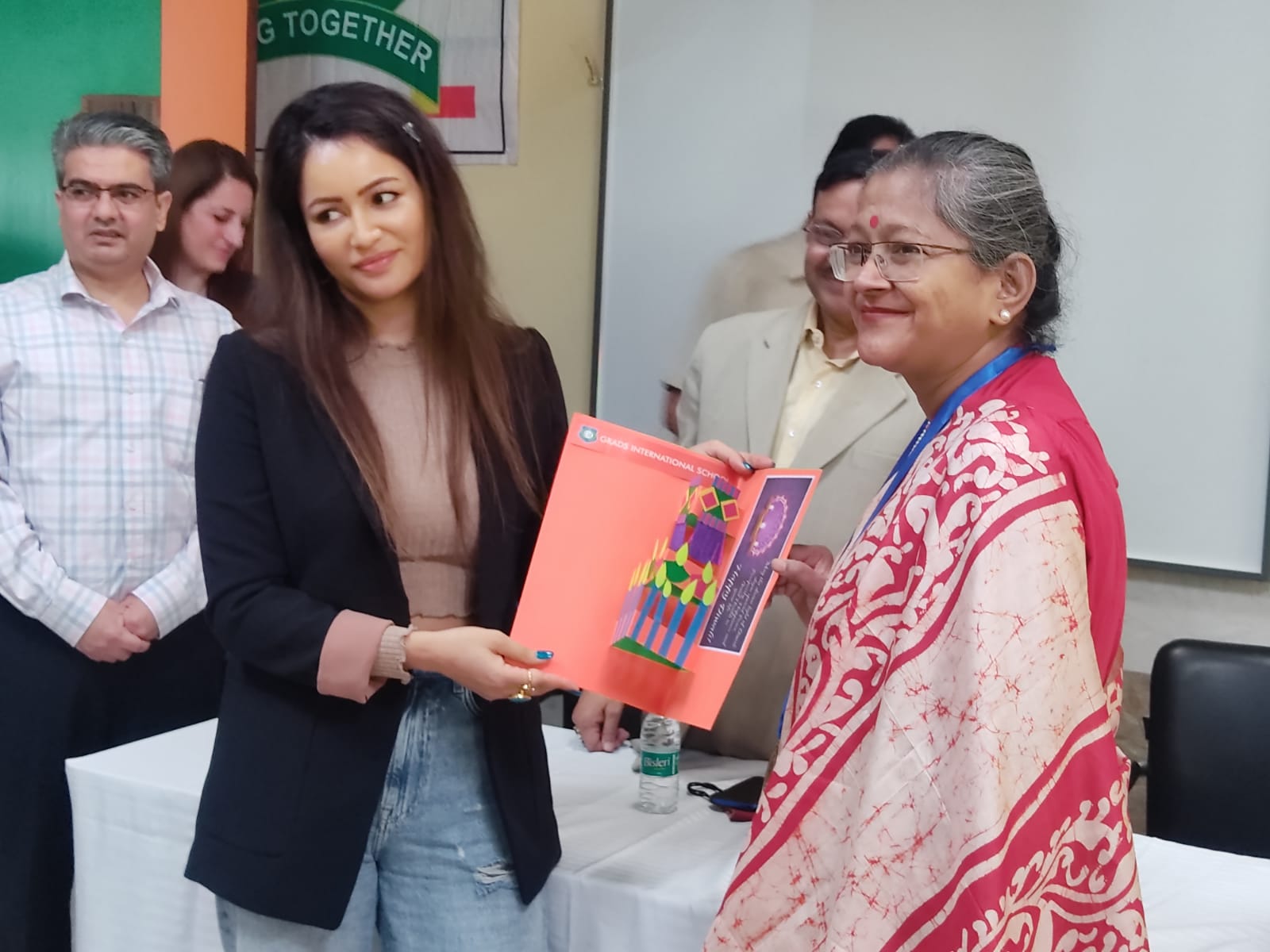 Talking to Ten News towards the end about her upcoming projects in Bollywood, Pooja Bisht said that she recently completed a horror comedy film called 'Lucky' with Sunny Leonoe which is scheduled to release soon. "Apart from this, I'm also doing a web series named 'country mafia', many renowned people from OTP are part of it," Pooja said.
Speaking to Ten News, Grads Principal Aditi Basu Roy said that we felicitated the corona warriors here today who did philanthropic work to help people impacted by Covid.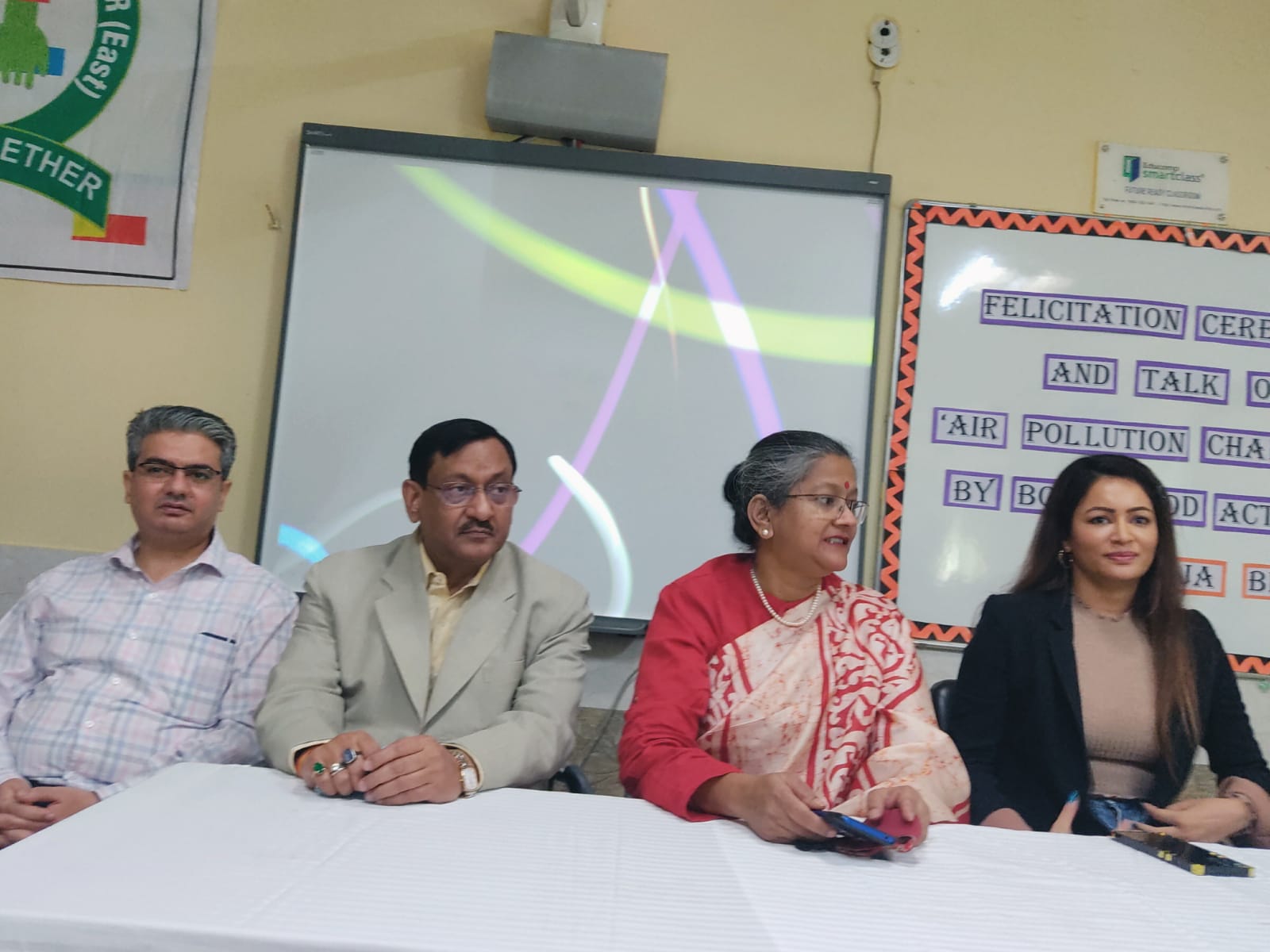 We also acknowledged parents who gave fee during Corona because most of the parents were reluctant to give fee, they could afford it but still did not give it, then they were few parents who gave even the full year fee to support the teachers and therefore they were felicitated here.
"The school also felicitated the teachers who agreed to work on a very minimal salary during Covid times, some also worked without a salary," Aditi said.