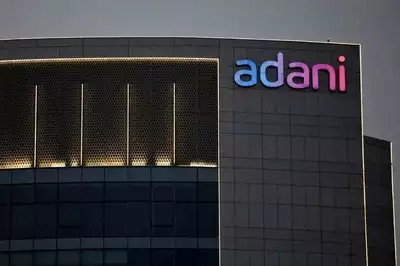 Adani Group Takes Proactive Step to Address Financial Concerns with $500 Million Loan Prepayment
Ten News Network
Mumbai (Maharashtra), 9th Feb 2023: In a surprise move, the Adani Group announced today that it will be prepaying a $500 million loan to a consortium of banks, amid growing controversy surrounding the company's finances.

The prepayment is part of the Adani Group's effort to address concerns raised by the investment firm Hindenburg Research, which released a report last week claiming that the company had used "creative accounting" practices to inflate its profits.
Adani Group's decision to prepay the loan, which was originally due in 2024, is seen as a bold move to reassure investors and demonstrate the company's financial stability. The company has been quick to respond to the allegations made by Hindenburg Research, stating that the report is "baseless and misleading."
"We are committed to maintaining the highest standards of financial transparency and accountability," said a spokesperson for the Adani Group. "Prepaying this loan is just one of the many steps we are taking to demonstrate our financial strength and dispel any misinformation that may be circulating in the market."
The prepayment will be made from the company's cash reserves and will have no material impact on its day-to-day operations, the spokesperson added.
The move has been well received by the banking community, with several banks issuing statements applauding the Adani Group's proactive approach to addressing investor concerns.
The prepayment is expected to lower the company's overall debt levels and improve its credit profile, which will be a positive development for the company as it seeks to raise capital for its various projects in the future.
The Hindenburg Research report has sparked a heated debate in the financial community, with some experts calling for greater transparency and accountability from large corporations. The Adani Group's decision to prepay the loan, along with its ongoing efforts to address investor concerns, is seen as a positive step in the right direction.
The prepayment of the $500 million loan is expected to close by the end of this month, and the Adani Group is expected to continue to take a proactive approach to addressing any concerns about its financial stability in the future.