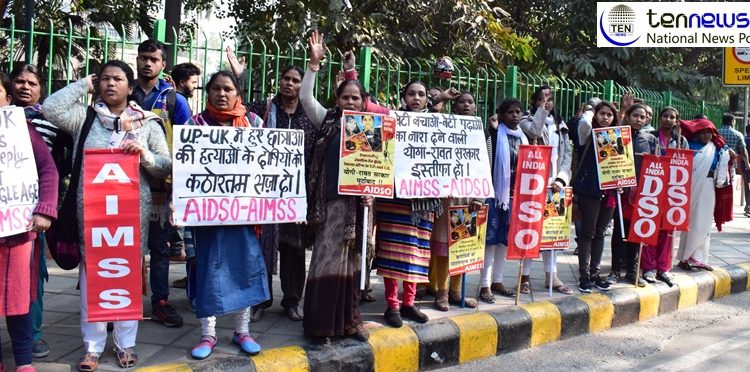 New Delhi : Today All India Mahila Sanskriti Sangathan and All India Democratic Students Organisation protested together at a national platform against the atrocities happening against women in India.
Dozens of members from these organisation protested on the grounds of Jantar Mantar in Delhi and in many states of Indian constituency.
Ritu Kaushik, a member from AIMSS speaking to Ten News said that,
"UP government recently stretched the timings of Wine shops in the state and government also disabled porn sites in India. This results in frustrations in the head of people. They do not realize that if any woman/girl is standing beside them or any animal to be bullied is standing right in front of them."
Domestic violence in India is endemic. Around 70% of women in India are victims of domestic violence, according to Renuka Chowdhury, former Union minister forWomen and Child Development.
Violence against women in India is actually more present than it may appear at first glance, as many expressions of violence are not considered crimes, or may otherwise go unreported or undocumented due to certain Indian cultural values and beliefs. These reasons all contribute to India's Gender Inequality Index rating of 0.524 in 2017, putting it in the bottom 20% of ranked countries for that year.