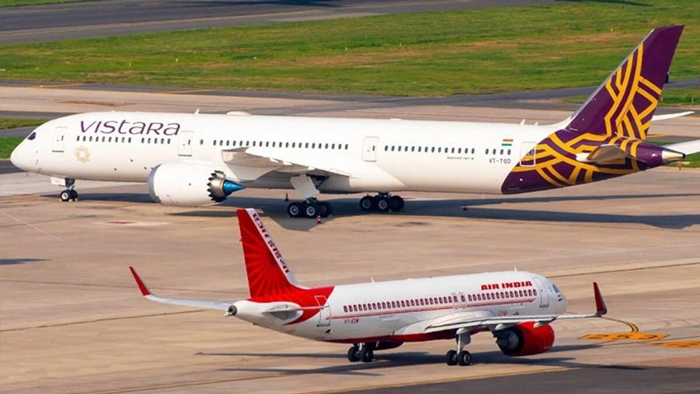 Air India, Vistara initiate their Merger Process
Ten News Network
New Delhi (India), 20th February 2023: Tata Sons owned Air India and Vistara Airlines have successfully initiated their merger process. The merger had been announced last year between Singapore Airlines and the Tata Group. The deadline of the merger is in March of 2022.

The merger is taking place with accordance to the Consultancy firm Delloite whereas for all the legal procedures and regulatory compliance activities law firm AZB Partners has been hired. Singapore Airlines will hold 25.1% merged entity.
Air India has recently placed a massive order of 470 orders with Boeing and Airbus, indicating that in the future the company will hold an impactful stance in the Global Market.
Vistara CEO Vinod Kannan informed its employees about the rapid merger and that the two companies will hold a town hall next week to discuss the seamless transition and the seniority issues that will further affect the career progression of the pilots.
Any queries and questions will also be entertained in the town hall. As part of the human integration process, the non-flying staff if Vistara are supposed to undergo a process called the Herban Yest that will assess basic personality characteristics required for the job and leadership roles.
Along with this, the two companies are also looking forward for an approval from the Global competition regulators and sanctions from the DGCA( Director General of Civil Aviation), CCI(Competition Commission of India) and the NCLT (National Company Law Tribunal).