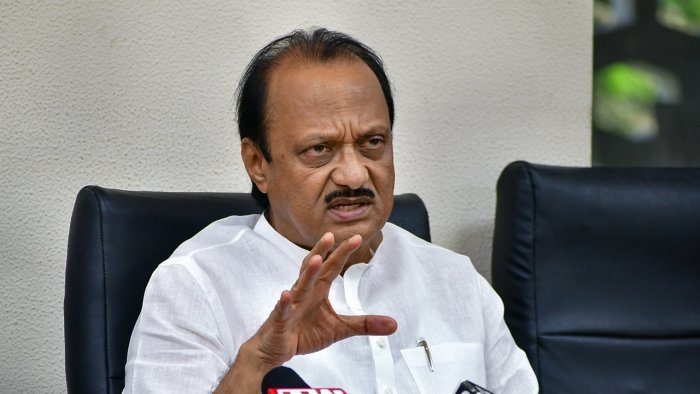 New Delhi, August 28, 2023: Maharashtra Deputy Chief Minister Ajit Pawar, speaking at a rally in Beed, emphasized the transient nature of political alliances, asserting that "nobody is a permanent friend or foe in politics."
His statement follows a recent statement by his uncle and Nationalist Congress Party (NCP) chief Sharad Pawar, who initially claimed that there was no split in the NCP and that Ajit Pawar was its leader, only to retract the statement shortly after.
Addressing the rally, Ajit Pawar expressed optimism about the potential benefits of Prime Minister Narendra Modi's charisma for Maharashtra, a state that he described as being guided by secular principles. He thanked the local leaders of the Shiv Sena and Bharatiya Janata Party (BJP) for welcoming him and other NCP ministers who joined the government.
He clarified the rationale behind his decision to align with the BJP-Shiv Sena government, stating, "It is our expectation that PM Modi's charisma would benefit Maharashtra and hence we all decided to join the government for the benefit of the state." He also highlighted the cooperative intent of the alliance, emphasizing, "There is no self-interest behind our decision to join the government."
Ajit Pawar, who took oath as the deputy chief minister last month, underscored his commitment to the welfare of farmers and the significance of water for agriculture. His speech reflected a proactive approach toward the development of the state, asserting that his past role in the Water Resources department had contributed significantly.
Sharad Pawar has consistently opposed aligning with the BJP and referred to Ajit Pawar and other MLAs as "cowards." Despite this, Ajit Pawar maintained his focus on action over words, stating, "I am a person who likes to work and like to speak through my work. I won't respond to comments made against me by anyone."