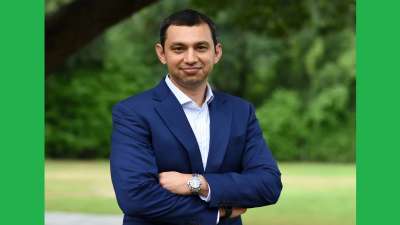 Amazon Web Services India Head, Puneet Chandok Resigns
Ten News Network

Mumbai (India), 2nd June 2023: Puneet Chandok, the India and South Asia Head of Amazon.com Inc's cloud division, has resigned with effect from August 31, the firm announced on Friday.
Chandok took over and assumed his roles at the Amazon Web Services in June 2019.
Vaishali Kasture, currently AWS India and South Asia's head of enterprise for mid-market and global organisations, will serve as the unit's interim chief of commercial business, according to the US online retailer.
The move has come as a surprise and comes just over two weeks after Amazon's cloud computing subsidiary disclosed plans to invest 1.06 trillion rupees ($12.87 billion) in India by 2030, doubling down on previous investments to meet the growing demand for such services in Asia's third largest economy.
According to his LinkedIn, Chandok joined the e-commerce group four years ago as the President of AWS India and South Asia.
According to one of the sources, his last day at Amazon's cloud operation would be in August and change was announced to a larger group of Amazon officials on Tuesday.
According to industry insiders, Chandok intends to join a competitor firm.