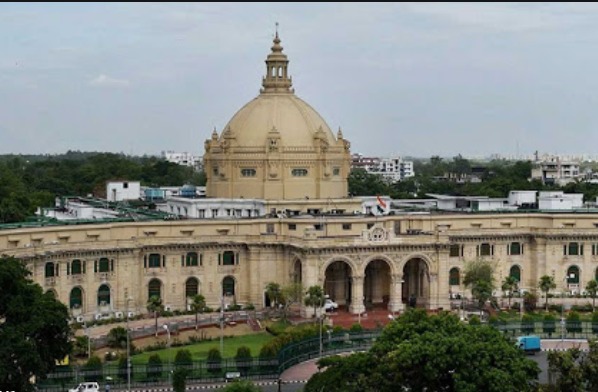 Amid pandemic, UP assembly's three day session to begin from Aug 20
Ten News Network
Uttar Pradesh's assembly speaker Hriday Narayan Dikshit has sought support of all party MLAs to smoothly conduct the proceeding of state assembly for a three-day special session, starting August 20.
Dikshit on Sunday announced that the three day session will be called of state assembly, where in all necessary health protocols as per Covid-19 pandemic will be followed.
As per Article 174 of the Constitution, an assembly must convene a session in less than six months. The UP assembly had last met in February this year for its Budget session.
It is expected that the MLAs during the three day session will not be sitting close to each other and would only be allowed to occupy the alternate seats. Visitor's gallery may also be used for the purpose of accommodating all MLAs.
While the masks have been made compulsory for the assembly session, all legislators will also be thermally scanned before entering the assembly building.
Central government guidelines will be followed in respect of operation air conditioners of the assembly building during the session.