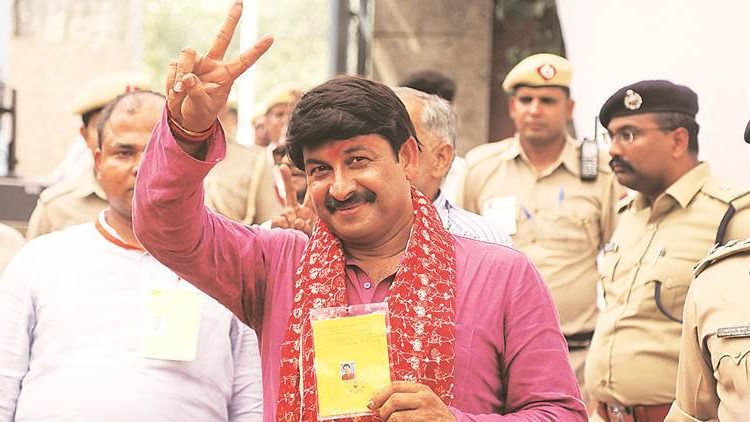 Anti-romeo squad should be started in Delhi also: Manoj Tiwari
Prerit Chauhan (Photo-Video) Lokesh Goswami Tennews New Delhi :
New Delhi: Delhi BJP Chief said that there should be an Anti Romeo Squad in Delhi on the lines of Uttar Pradesh. Manoj Tiwari said, Bringing Back Anti Romeo Squads is very good and it is starting again in UP. He said, that it should be considered for implementation in Delhi.
"Anti-romeo squad is a very good thing & it is being started in Uttar Pradesh again. It should be welcomed as it is related to women safety. In my opinion, it should be started in Delhi also," said Tiwari.
In Uttar Pradesh The "red cards" will be served through the Anti-Romeo squads, who are sleuths -both male and female deployed in public places in plain clothes.
Police's Anti-Romeo Squads will issue'Red Card' to offenders found
harassing women. "We've activated Anti-Romeo squads across Dist.The Squads will issue 'Red Cards' to offenders warning them of strict action if found repeating an offence," Said SSP Vaibhav Krishnan.
Following the directions of the Uttar Pradesh government, the Ghaziabad police has also decided to reactivate 'anti-romeo squads' and a one-month long special drive will be initiated from July 1.