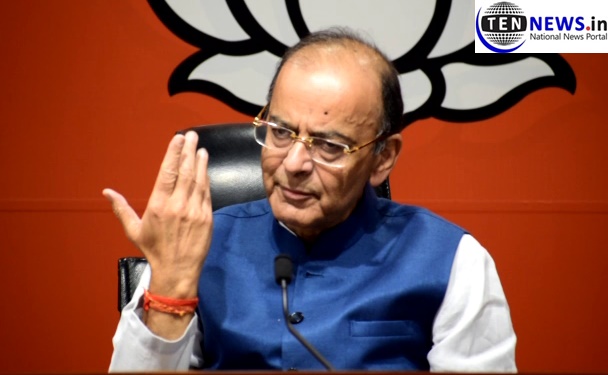 Arun Jaitley targets Congress over AugustaWestland scam, Asks Why Rahul Gandhi silent on such serious allegations?
Prerit Chauhan (Photo/Video) By Lokesh Goswami Ten News Delhi :
New Delhi: Finance Minister Arun Jaitley on Friday targeting Congress party over AugustaWestland scam asked Congress to answer the talks about the Augusta Westland scam during the UPA government. Arun Jaitley said Congress must answer on 'AP', 'FAM' and 'RG' used in ED chargsheet.
Addressing the Media at BJP Headquarters, Jaitley Said,
"Rahul Gandhi talks on several subjects with which he does not even have a nodding acquaintance. He makes wild and unsubstantiated allegations against all and sundry. The only subject he refused to speak about or respond is the one on which he alone knows the truth his own accounts When reports have indicated that his own personal 'capital creation' programme was on the strength of 'Sweetheart Deals' with 'fly-by-night operators', he imposed censorship on himself and also on otherwise an outspoken Media Cell of the Congress Party."
Jaitley further said, "To whom is the reference of 'RG', 'AP' and 'FAM' being made? Investigators have quoted in the chargesheet statements of the concerned persons. Documents recovered in Italy corroborate with evidence collected in India."
"The right to silence is given to the accused and not to a Prime Ministerial aspirant in our country. Why is Rahul Gandhi silent on such serious allegations? And if no reply is given, the country is entitled to presume that no reply could be given," added Jaitley.