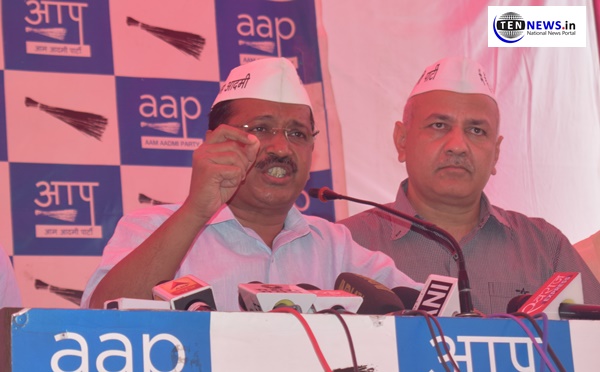 Arvind Kejriwal Slapgate: "BJP and Narendra Modi are responsible for this attack", Says Delhi CM
PRERIT CHAUHAN/ JITENDER PAL- TEN NEWS
New Delhi:(05/05/2019) Delhi Chief Minister Arvind Kejriwal after the 9th attack on him in a Road show, launched a scathing attack on the BJP and said, "For this attack, police is not responsible. BJP and Narendra Modi are responsible."
Addressing the Media Kejriwal said,
"This was 9th attack on me in last 5yrs & 5th attack after becoming CM. I don't think in India's history there has been such attacks on any CM. In this country Delhi CM is the only CM whose security's responsibility is in the hands of opposition party that is BJP."
"It was not an attack of me, it was an attack on the people of Delhi and they will answer.Delhi Police planted that man belonged to AAP, this is really shameful given the fact that the attacker's wife has herself said he was a Modi bhakt and did not like anyone talking against Modi, " Kejriwal said.
He further said, "A Chief Minister was attacked and the Central govt says, 'didn't receive the complaint, unable to move ahead with further proceedings, the PM should resign over it. It's not an attack on Arvind Kejriwal, it is an attack on Delhi's mandate."
"The Delhi police claimed that it was an AAP supporter who slapped Delhi chief minister Arvind Kejriwal during a roadshow on Saturday because he was "dissatisfied" with the behaviour of the party leaders," he said.
Further Accusing PM Modi on his Relationship with Pakistan, he said,
"Our jawans killed 300 terrorists in Balakot air strike, and Imran Khan wants to see Modiji re-elected. Whats going on? A dangerous game is on between Modi and Pakistan."