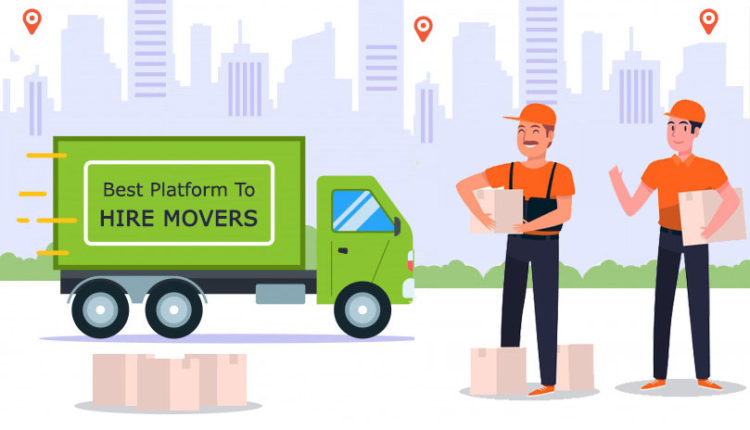 AssureShift – The Most Promising Packers Movers Referral portal in Delhi NCR
AssureShift is a rapidly upcoming online referral portal for all your packing and moving service needs in India. Established a few years ago, AssureShift has quickly expanded to most of the cities in India with one of the highest number of packers and movers in India who have partnered with AssureShift hence forming the most extensive network of packing and moving companies in India comprising of only the best packers and movers in the country. 

The portal helps common people in selecting House shifting services in Delhi for their home relocation or office shifting needs by manually verifying the companies before offering partnership. AssureShift does a complete background check of their partners including official documents such as Aadhaar card pan card GST number company registration number and more. 
This ensures that no matter what what company a person chooses on the portal of AS that is verified by AssureShift will never be a fraudulent packing company. Even non verified packers are subject to a preliminary background check that reduces the chance of selecting fake packing company. The sheer number of packers and movers listed on AssureShift website combined with the reliability of the listed packers and movers due to AssureShift verification makes it one of the best packing and moving company directory in India.
 AssureShift also suggest up to 3 companies to customers based on their needs for free. As choosing a packing and moving service provider can be very confusing and tough due to lack of knowledge on relocation services industry. If the clients make a mistake and hire a false and fraudulent company, that customer can be in great danger of losing their possessions or being extorted for money in the pretence of of hidden charges or extra charges due to arbitrary reasons. 
Apart from reliability AssureShift is also widely known for the quantity and quality of services provided. Some of the many services that are provided are as follows: Home shifting, office shifting, car and bike transport, intercity moving, interstate shifting from one city to another city in a different state, international relocation to other countries with complete customs clearance and other procedures handled by the packers and movers company, warehouse services across India for temporary storage of household items and more. 
Spending few years on building a strong foundation has enabled AssureShift to become one of the most promising packers and movers referral portal especially in Delhi NCR region also known as National Capital Region that comprises of many major cities like Ghaziabad, Gurgaon, Faridabad, Noida and more. With extensive corrections to the best packing and moving companies in the NCR region AssureShift is able to satisfy all moving needs customers reside in Delhi NCR area. It is available in all the major NCR regions such as New Delhi, Gurgaon, Faridabad, Noida, Greater Noida, Ghaziabad, Meerut, Sonipat, Alwar, Rohtak and more. Almost all the top best packers and movers in Noida, Pune, Delhi or Mumbai are partnered with AssureShift. One can only find a list of the cheapest and most reliable shifting services companies in Delhi NCR on AssureShift portal.
The packers and mover's referral portal of AssureShift has been designed to cater to the customer user experience. It has been designed to help customers to find their ideal packing and moving company for a hassle-free and easy shifting. Usually relocation it is a very tough task which will drain a person, mentally and physically. Many people struggle to afford decent packing companies for their relocation but AssureShift aims to make packing and moving services accessible and affordable to as many people as possible , it also looks to reduce the stress of relocation right from the start, with a reliable and easy to use  referral portal consisting of packers and movers in Delhi NCR and other regions across the country.
A customer can complete choosing a packing and moving company for free in just four easy steps: 
Share your requirement to AssureShift 

AssureShift will recommend three best companies handpicked for your needs. 

Schedule a survey date: Movers will assess and quote their charges 

Compare company profile, rating, reviews and finalise the best. 
Four easy steps to select trusted and reliable moving companies for free! 
Customer can also look at a list of best packers and movers in the Delhi NCR region which has all the information needed to select the best service provider such as company name, company location, phone number, public ratings and reviews to compare and select the best suited relocation company. AssureShift not only provides a list of moving companies but also many blogs on packing and moving tips and tricks that will help you to effortlessly complete shifting to the new place in Delhi NCR.
AssureShift puts the customers first and tries to get the best for its clients. Client satisfaction is of topmost priority of AssureShift as an organisation. Its tagline "Your Reliable Shifting Partner" reflects the company's ideals and what it strives for, which is to help people in a crucial juncture of their lives. Many move to a new place due to reasons such as job opportunity, starting a new life after marriage, buying a new house with lifetime savings, upscaling your business and moving to a new corporate office and many other things that are important and memorable events in a person's life and should start off on the right foot with trusted and reliable services that ensures the customer an easy and stress free moving experience. There are also many who need help with economical shifting plans or urgent relocation whom AssureShift aims to make relocation accessible for those who critically need it.  
AssureShift is a company made to benefit the people and this is evident with its excellent customer support and extensive blog articles on topics like Saving Money on Home Shifting in Delhi NCR, Tips for Cost Efficient Office Relocation in Ghaziabad, Advice on Moving, how to transfer a garden, complete moving checklist and more packing and moving guides to ease the burden of customers.
It is safe to say that AssureShift is one of the best online packers and mover's referral platforms to go to for an overall holistic relocation experience in the cities located in the NCR.