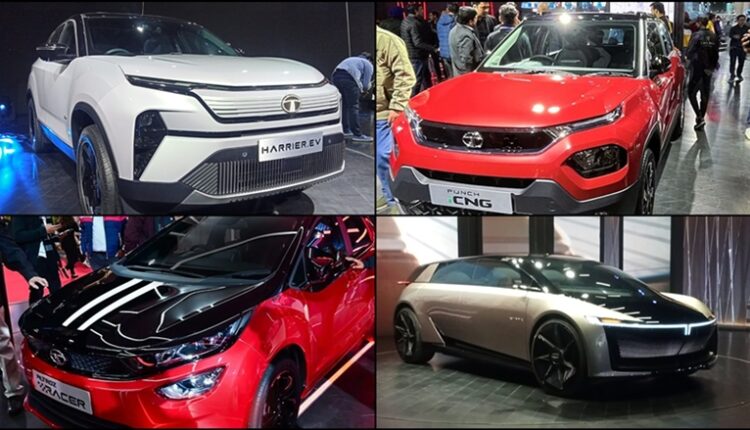 Auto Expo 2023: Tata Motors Displays Latest Concepts and Models, Prioritises EV, SUV segment
Ten News Network

New Delhi (India), 15 January 2023: Tata Motors, India's third-largest passenger car manufacturer, has made a strong show at the Auto Expo 2023, displaying a range of innovative concept vehicles and popular models.
The company's focus is on the growing trend towards electric vehicles, CNG technology, and SUV designs, which are in high demand in the Indian market.
At the expo, Tata Motors showcased a number of exciting new concepts, including an electric SUV concept based on the Tata Nexon platform and a stylish, modern mid-size sedan concept.
The electric SUV was designed with a focus on sustainability and energy efficiency, while the mid-size sedan boasts a bold exterior design.
In addition to the concept vehicles, Tata Motors also displayed two of its popular existing models, the Tata Harrier and Tata Altroz. The Harrier is a five-seater SUV with a muscular exterior design, while the Altroz is a spacious and efficient hatchback.
Tata Motors' strong showing at the Auto Expo 2023 demonstrates the company's commitment to meeting the evolving needs of the Indian market and staying ahead of trends in the automotive industry. With its focus on electric vehicles, CNG technology, and SUV designs, Tata Motors is well-positioned to make a significant impact in the Indian auto industry in the coming years.