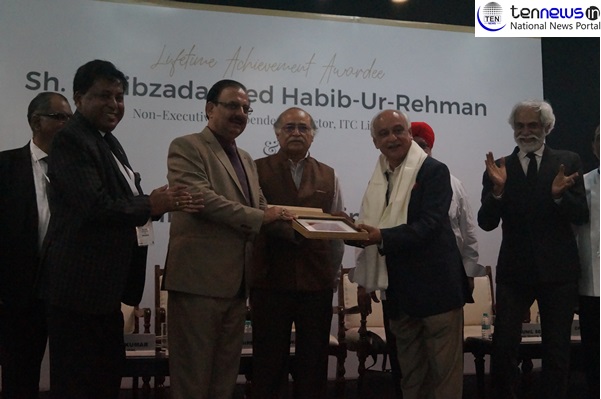 Award ceremony organized at International Hospitality Expo 2018
Saurabh Kumar
On second day of four day mega fair of Hospitality, Retail, Banking and housekeeping, IHE 2018, an award ceremony was organized at India Expo Mart, Greater Noida. In this award ceremony different exhibitors were awarded under different category.
SSH Rehman, Executive director of ITC Ltd was Chief guest for the event along with several dignitaries including Rakesh Kumar, Chairman India Expo Mart.
First award for best booth design was clinched by Sara Abode and Spral projects Pvt limited.
Along with existing 200 exhibitors, about 8,000 buyers are expected to visit this show which is being presented as the first and largest sourcing hub for hospitality industry in the country.
SSH Rehman speaking at the event said "At the time when I entered in the hospitality industry things were totally different and working in the industry was not so dignified but it changed drastically with time. In coming time artificial intelligence and robotics will play an important role in this industry.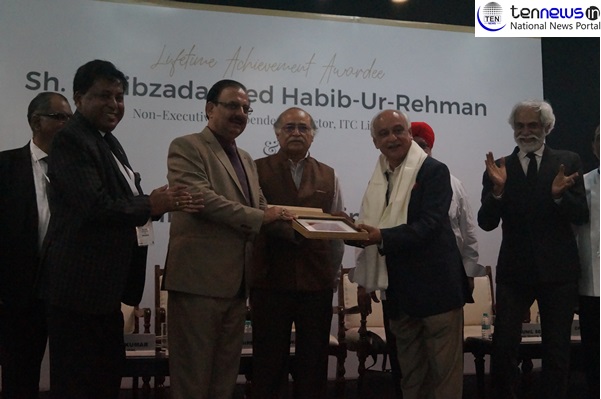 During the welcome address Rakesh Kumar Chairman India Expo Mart said "I take this opportunity to welcome experts of Hospitality, Retail, Banking and housekeeping segment in this expo. We are sure that this expo will play an important role in transforming the hospitality sector of India".
Mr Suresh Prabhu Minister of Commerce and Industry who is the chief for todays program also sent a video message for the occasion, which was broadcasted during the event.