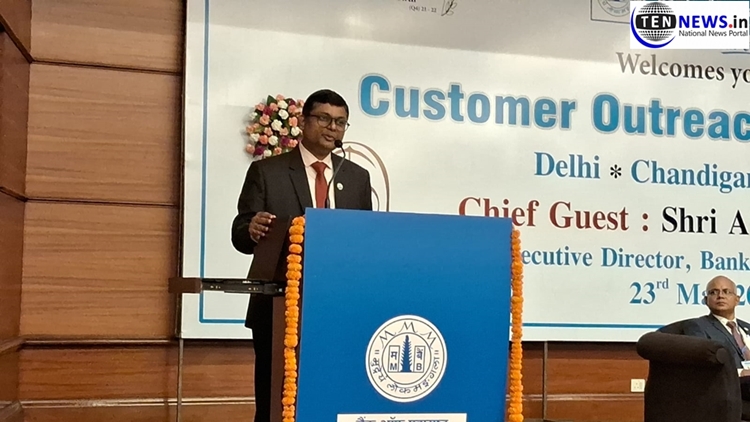 Bank of Maharashtra Organizes Customer Outreach Program, Demonstrating Commitment to Customer Satisfaction
Ten News Network
New Delhi (24/05/2023): On Tuesday, 23rd May 2023 Bank of Maharashtra hosted a highly anticipated Customer Outreach Program, bringing together the officials and customers from Delhi, Chandigarh, and Noida zones. The event showcased the bank's dedication to fostering strong relationships with its valued customers. The presence of Ashish Pandey, Executive Director of Bank of Maharashtra, as the chief guest, added prestige to the occasion. The program commenced with a ceremonial lamp lighting, symbolizing the illumination of knowledge and prosperity. Demonstrating their appreciation, bank officers honored key customers by presenting them with beautiful bouquets of flowers.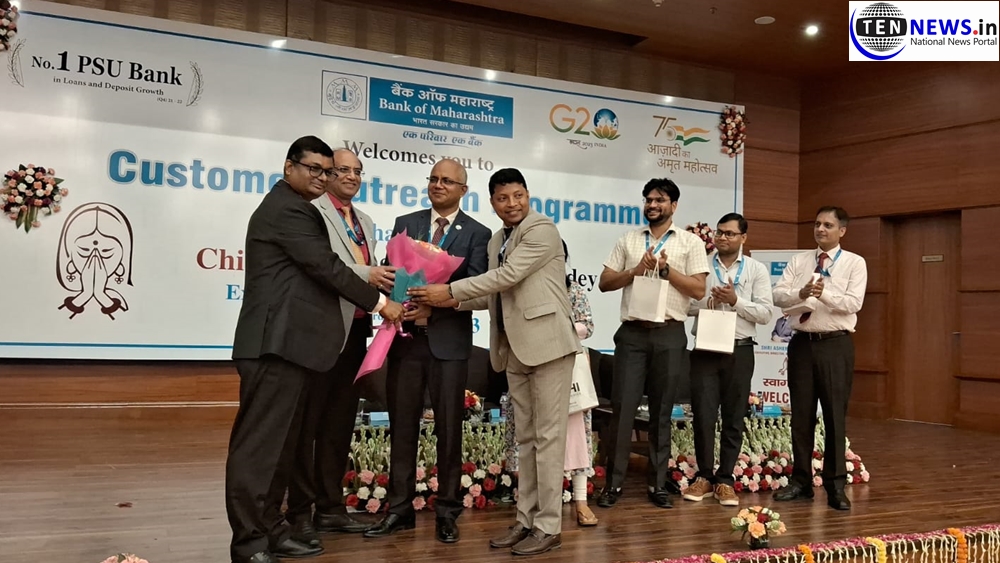 During his speech, Ashish Pandey humbly acknowledged that the customers themselves were the true chief guests. He proudly highlighted the remarkable achievements of Bank of Maharashtra, emphasizing its exemplary performance across various parameters. "Regardless of whether it is a public, private, or foreign institution, Bank of Maharashtra proudly claims the top spot," he said. The bank's home loans boast the lowest interest rates in the market, and its education loans are provided at exceptionally favorable terms. Mr. Pandey also emphasized the availability of Maha Super Car Loans, Online Savings Accounts, Maha Bank Gold Loans, Mahakrishi Samridhi Yojana, and MSME Loans, underscoring the bank's comprehensive range of offerings.
In an interview with Ten News Network, Ashish Pandey divulged that Bank of Maharashtra recorded a net profit of INR 2,602 crores during the last financial year, with business exceeding INR 4,00,000 crores. "The primary objective of these outreach initiatives is to familiarize customers with Bank of Maharashtra's policies and introduce them to cutting-edge technologies," he said, adding, "branches in Agra, Dehradun, and other locations are hosting similar programs to ensure widespread engagement. As the bank sets its sights on surpassing INR 5 lakh crores in business during the 2023-24 fiscal year, it remains steadfast in its commitment to operational consistency and addressing customer concerns.
The Executive Director also spoke about Bank of Maharashtra's proactive approach to managing the transition away from the ₹ 2000 notes once they are phased out. He also outlined the bank's efforts to provide specialized facilities for senior citizens, disabled individuals, and pregnant women.
Addressing the critical issue of cybersecurity, Ashish Pandey emphasized the bank's continuous efforts to raise awareness among customers. He urged customers to exercise caution by refraining from sharing their OTP with anyone, avoiding clicking on unfamiliar links, and safeguarding their passwords. By promoting a secure online environment, the bank aims to protect its customers from potential cyber threats.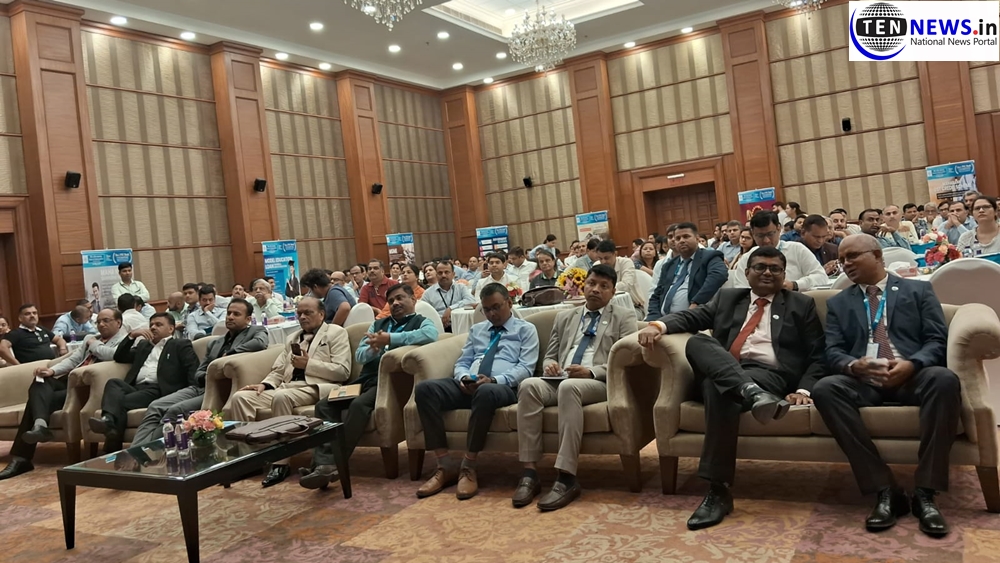 As part of the Customer Outreach Program, Bank of Maharashtra proudly distributed sanction letters for loans amounting to a staggering INR 535 crores, further solidifying the bank's commitment to fostering economic growth and empowering customers with financial opportunities.
Bank Of Maharashtra ll Customer Outreach Program ll Delhi, Chandigarh, Noida ll Photo Highlights