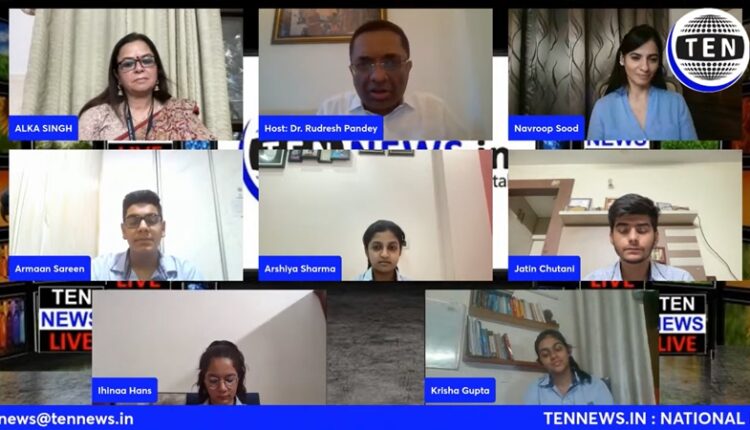 New Delhi, 24th May 2023: In a productive discussion aiming at resolving a major concern, representatives from the education and medical domain came together for a panel discussion on 'Stress amongst school students.'

Ten News Network organised this online panel discussion, which was moderated by Dr Rudresh Pandey, Professor of Marketing at IMS Ghaziabad.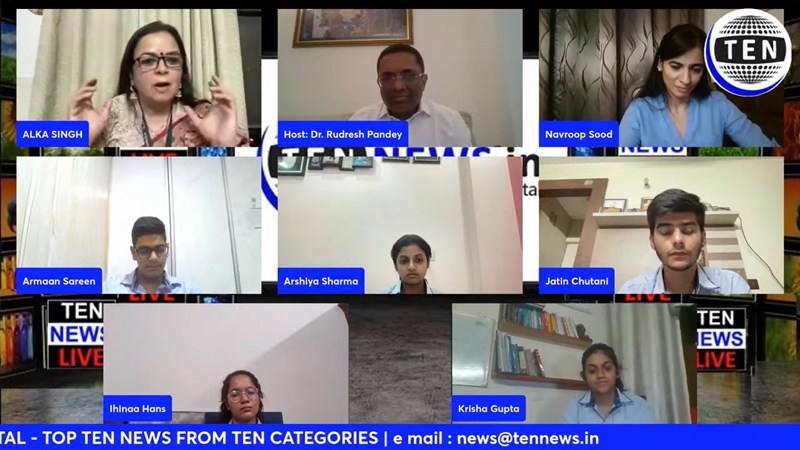 With it being the result season across India and various educational boards announcing the results for board examinations, the panel brought together industry experts and facilitators including Alka Singh, the Principal of Bluebells Model School in Gurugram and Navroop Sood, the Founder & CEO of Heal with Nav in Singapore on May 22.
The discussion started with Sood defining stress based on consultation with over six student panellists from varying classes.
She emphasised that stress is a kind of mental or physical tension due to demanding circumstances, which in the case of the students, comes primarily in form of examinations and results.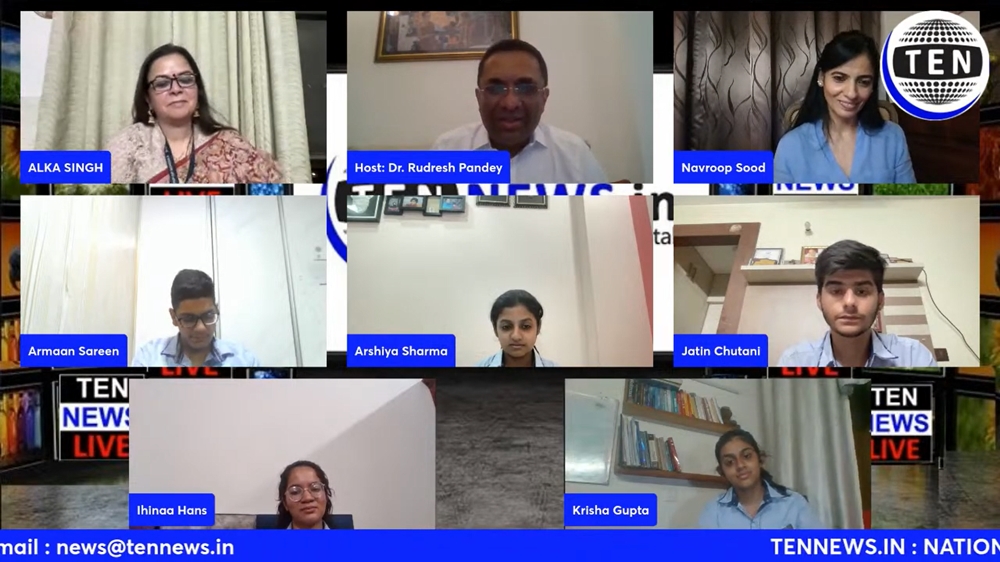 For students, this tension often manifests into various forms, which can be overwhelming and anxiety-inducing. Recognising the significance of perception, she also emphasised that stress can be classified into good and evil.
Good pressure can serve as a motivator, pushing individuals to perform their best and achieve their goals. However, it is essential to acknowledge that staying trapped in demanding circumstances is the epitome of bad stress, she elaborated.
Adding to this, Singh spoke of the effect of fear of unknown on the students. With it being said, the negative component of stress is not actually evaluating it and getting overwhelmed with it under challenging circumstances. It also came to the forefront that the fear of the unknown and working purely from a past or future perspective can also add to the tension.
Furthermore, all the panellists, including the students, added that the stress of change and transition could substantially influence individuals. Recognising these elements and developing techniques to manage and alleviate stress is critical for general well-being.