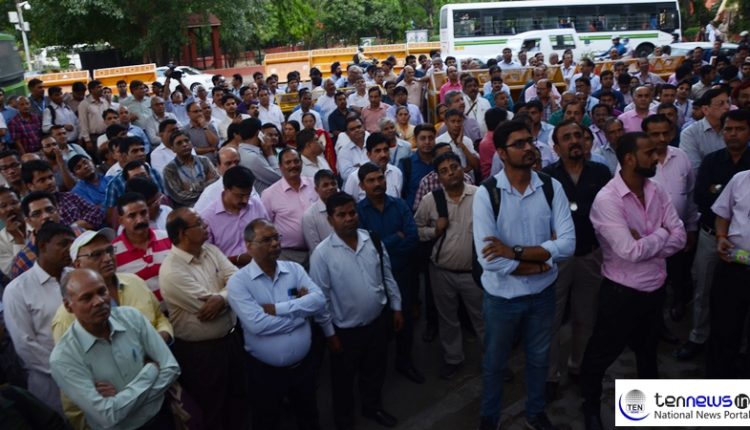 Bank Unions Declares Nationwide Protest for wage-revision demand!
New Delhi: Wage revision talks between Indian Banks' Association and the United Forum of Bank Unions (UFBU) failed on Saturday in Mumbai as the offer by the former was meagre, said a leader of the bank union.
In talks, IBA made a meager offer of 2%  increase and hence it was rejected by United Forum of Bank Unions (UFBU).The UFBU is the umbrella body of bank unions in the country.

On Tuesday, Thousands of bank employees and people from different bank unions gathered at Parliament Street in New Delhi. UFBU decided to send a detailed communication to the Government immediately followed by a nationwide demonstration on May 9. Over 10 lakh bankers in government and private banks will go on a two-day strike if the government does not ask the Indian Banks Association (IBA) to make an improved offer.
Speaking to Ten News, Pravin Chavda, Delhi Convenor of UFBU Said, "Bank employees and officers are already paid very low compared with the Government employees as well as the private sector. We decided that Unions will go for two days strike if the government/IBA does not respond immediately."