Become job providers instead of job seekers: Gadkari inspires students at Galgotias convocation
Ten News Network
Greater Noida (India), 21st March: Galgotias University held its seventh convocation on March 21, 2023, where the Union Minister for Road Transport and Highways, Nitin Gadkari, served as the chief guest. The ceremony was a testament to the hard work and dedication of the students, faculty, and staff of Galgotias University.

During his keynote address, Nitin Gadkari stressed the importance of human technology, economic viability, availability of raw materials, and marketability, stating that students should strive to become job providers instead of job seekers.
He encouraged students to use their knowledge as a power to make a significant impact in the world. Gadkari also highlighted the significant strength of India's engineering trends, skills, and manpower in the world and emphasized the need to focus on agricultural innovation and specialized animal hospitals.
The student were elated to hear Union Minister's inspiring words.
The convocation ceremony also witnessed presentation of the memento and the degree of honors for public service to the minister by an indigenous robot made by Galgotias University. Chancellor Suneel Galgotia and CEO of Galgotia University Dhruv Galgotia also honoured the minister.
Meritorious students were awarded degrees and medals during the event and beamed with pride on the successful completion of their academic journey.
During his address, Vice Chancellor Dr K Mallikarjuna Babu emphasised on the importance of balancing personal and professional life and highlighted that it was the key to success in life. MLA Dhirendra Singh, was the guest of honor during the occasion and encouraged the students to work towards realizing the dream of a five-trillion-dollar economy and help accomplish the goal of all 25 crore residents of Uttar Pradesh.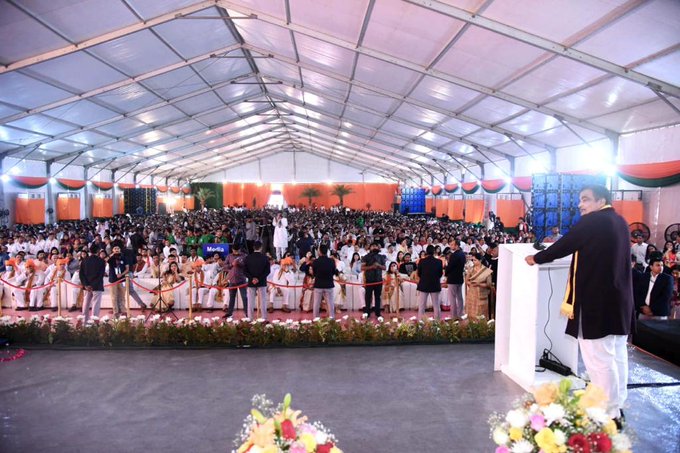 The Chancellor of Galgotia University conferred the degree on the students and encouraged them to prove their worth and make a positive impact on the world.
In her vote of thanks, University director Aradhana Galgotia extended her best wishes to all the graduating students and thanked the Chancellor, Vice Chancellor, CEO, and entire Galgotia University staff for their tireless efforts in grooming and nurturing the students.
The seventh convocation ceremony of Galgotia University highlighted the meritorious achievement of students. The students, faculty, and staff of the university showed their commitment to providing a world-class education to the students, and the graduates were charged with making a positive impact on the world with their education.