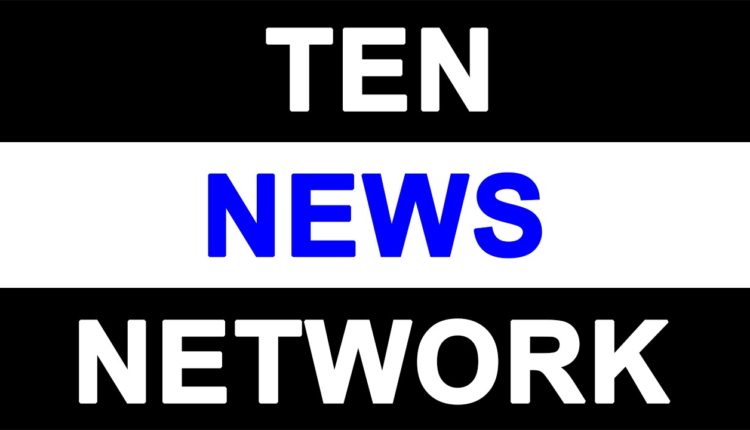 Biker gangs spread snatching terror in #Ghaziabad

aziabad: There is a new menace on the streets of Ghaziabad. Gangs of bikers are on the prowl, with cases of snatching and looting reported every other day. March alone has witnessed over a dozen such cases in different parts of the city, with the trans-Hindon areas the worst hit. Yet, police remain in a state of denial. Indirapuram police station claimed only six incidents were reported since January.
Bolstered by police inaction, the biker gangs are using newer methods to rob victims. Last Sunday in Vaishali, two men on a bike wearing helmets sprayed acid on a 60-year-old woman and pushed her to the ground, before fleeing with her gold bangles. Chawla had stepped out to have an ice cream on Sunday night. "I was walking towards the nearby Mother Dairy booth when two men on a bike intercepted me," recalled Chawla. "Before I could react, one of them pushed me to the ground and sprinkled some liquid on my hand, snatched the gold bangles I had on each arm, and fled," she added. "I felt my legs and arms burning, and when I rubbed those areas, I could feel the skin peeling off," she continued. She was eventually escorted back to her home by a passerby.
Her caretaker Uday said, "On reaching home, she called her daughter who lives nearby, and was taken to Meenakshi Hospital. After examining her wounds, doctors said it had been caused by acid."
Next day, Indirapuram police station lodged an FIR against unknown people and said they are probing the matter — a standard reply
Refusing to acknowledge the incident as part of a pattern, Indirapuram PS SHO Gorakhnath Yadav said "Over the last fortnight, there have been only 2-3 such cases registered with the police." Yet, on March 10, a biker gang made an unsuccessful attempt to rob a woman of her chain in Indirapuram.She said she didn't want to register the case. Two days before that, a woman working in Shipra Mall was robbed of her purse near the mall entry. The same day, another woman had her purse snatched on Khoda Pustha Road, both by men on bikes. On March 11, a biker gang made an unsuccessful attempt to loot an ATM cash van on Meerut Road.
Lawyer Amit Kumar, who lives in Amrapali Greens, said many cases go unreported. "Many victims are reluctant to report incidents, often because they feel it's a waste of time. This allows police to hide their incompetence." FedAOA president Alok Kumar said, "Many victims who try to lodge complaints are discouraged by police."
There were 65 cases of snatching reported in the entire district in 2015. The corresponding figure for 2014 was 60. There is no official record of the number of such cases solved by police. A police source, though said, roughly, over 60% of the cases reported in 2015 remain unsolved.
Residents blamed inadequate police infrastructure for the higher incidence of such crimes in trans-Hindon. "Vasundhara, Vaishali, Kaushambi and Indirapuram, with a population in excess of four lakh, has just one police station and nine outposts with about 200 cops," said Vasundhara resident U B Garg. "This alone should explain why snatching is rampant here," he added.
Top police officials admitted to the spurt in incidents of snatching as part of a pattern after persistent questioning. "There's been a rise in such incidents, but we'll soon put an end to this," said SP (city) Salmantaj Patil. When confronted with facts, SSP Dharmender Singh accepted the menace, after trying to deny it. He said, "Most of the snatchers appear to be first-time offenders. Thus, police doesn't have any record of them." He continued, "In Ghaziabad alone, there are 135 known gangs with about 700 members. Police is keeping an eye on them all. We hope to zero in on the culprits within a week. In the long run, we're planning to seal the borders leading to Delhi, Noida and other parts, once such a crime is reported."March 10 story
Radha, a resident of Niti Khand was on her way back to her house when two hooded men on bike waylaid her near Niti Khand. "I was scared to hell when a bike came to screeching halt right in front of me and the one sitting at the back tried to snatch my chain but I ducked " says Radha. "Before they could made another attempt I yelled at them forcing them to flee" adds Radha.
But unlike Radha, Karishma who works in Shipra Mall was not that lucky. On Tuesday at around 4 in the afternoon she had just got out of Mall and was on her way to her Vaishali residence when she was waylaid by two men on bike. "One of them pulling out a knife demanded my purse which I gave" says Karishma. "By the time I could regain my senses they had fled towards Noida under pass" adds Karishma. "My mobile phone , my id card and bit some cash was in the purse " continues Karishma. The police which arrived at the scene after half an hour did customary investigation and is still to nab the culprits.
On Tuesday itself a woman while she was waiting for an auto at Khoda Pustha road and was was talking on phone when a two youth came on a bike and snatched her mobile. Khoda police station SHO Awdesh Yadav said we have registered a case. Again on Tuesday itself J P Singh a lawyer in commercial tax department was robbed of cash and mobile phone at at gun point near Rajnagar Extension road by men on bike who stopped him on the pretext of asking an address.
While these are few cases which were reported in police station there are many which goes under reported. "It has been seen that more often than not victims are reluctant to report the matter to police either because of some unfounded fear or because they feel it is the waste of time " says Amit Kumar, a lawyer who lives in Amarpali Greens. "This gives a chance to police to hide their incompetence and they want us to believe that these are stray cases" adds Kumar.
 If we compare snatching incidents that took place in January this year under Indirapuram police station, the figure stands at six, but residents are of the view that the figure is highly deflated. "Every other day we get to hear of chain snatching in the area but many of these incidents hardly find any mention in crime log book" says Alok Kumar, president Fed AOA. "While many victims do not bother to lodge complaint and those who try to do are discouraged by police themselves for not filing a case " adds Kumar.
In the year gone by there have been 65 cases of snatching reported from entire districts while figure in 2014 was 60. While there is no official version on exact number of snatching cases solved by police there is a rough estimate that more than 60 per cent of snatching cases reported in 2015 have remained unsolved.
Now the the question being why trans-Hinson area is relatively more vulnerable to snatchers, resident blame on inadequate policing infrastructure in the area. "In the name of policing infrastructure Vasundhara, Vaishali, Kausambhi and Indirapuram which has a population in excess of four lakhs has just one police station and nine police beats with about 200 cops attached" says U B Garg, Vasundhara resident. "The infrastructure itself speaks of how adequate are we to deal with crime especially snatching in the area " adds Garg.