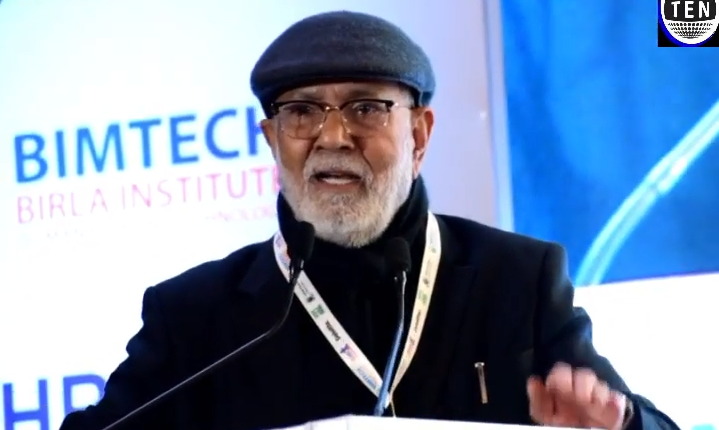 BIMTECH commemorates Padma Shri Dr. Pritam Singh's death anniversary by serving free lunch to 300 people
Greater Noida, 3rd June: To commemorate the first death anniversary of Late Padma Shri Dr. Pritam Singh, BIMTECH and Ranganathan Society organized a lunch on Thursday for 300 young, adult and old persons at RCI Hostel of BIMTECH at Knowledge Park 3, Greater Noida. The suggestion for the same was given by Dr Asha Bhandarkar, professor, IMI Delhi.
Dr. Singh, a renowned academician who was considered as a Guru by CEOs, HR leaders and students, professor and mentor and was awarded the Padma Shri by the President of India in 2003, passed away last year on 3rd of June at the age of 78.
In remembrance of Dr. Singh's ideals of serving fellow human beings from poor strata of the society, BIMTECH served a packed sumptuous lunch along with a tea shirt. The food was cooked with special care at BIMTECH hostel mess and was served under the supervision of Professor Dr. Rishi Tiwari.