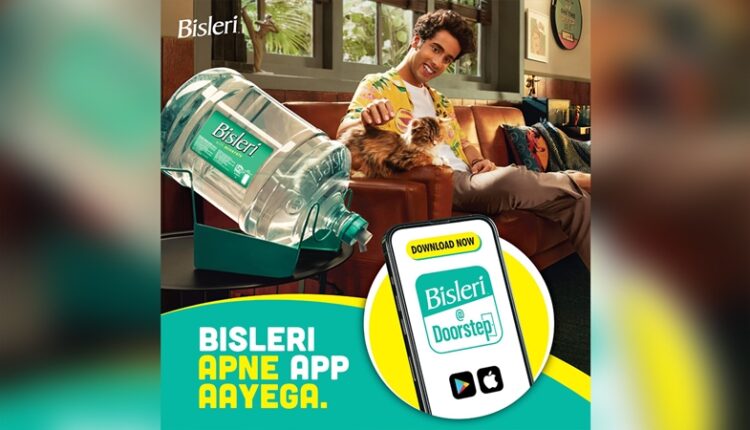 CHENNAI (11/01/2023): : India's leading packaged drinking water, Bisleri International, launches a new quirky campaign for its delivery at home offering Bisleri @Doorstep. The campaign addresses the modern consumers' outlook for convenient solutions to order essential items. As part of the campaign, Bisleri @Doorstep is unveiling a series of brand films in a phased manner illustrating the daily life scenarios of millennials and Gen-Z.
The first of the three ad films has a quirky take on ordering water through the Bisleri @Doorstep App. It showcases a cat ordering Bisleri products from the App while its parent is taking a nap, demonstrating the ease and user-friendliness of the App.
Commenting on the digital campaign, Jayanti Chauhan, Vice Chairperson, Bisleri International Pvt. Ltd., said, "It is in our DNA to prioritise consumers' interests and meet their requirements. During the pandemic-induced lockdown, we were the first consumer goods company to foster the D2C concept and introduced Bisleri @Doorstep. We delivered our products at their homes without them needing to step out. With changing times, consumers are increasingly adopting digital ecosystems and delivery solutions. Through this campaign, we emphasize the ease of ordering Bisleri products online to provide consumers a seamless experience."
Anuraag Khandelwal, CCO – 82.5 Communications, said, "This film is the first of many for Bisleri's e-commerce service. In this world of information overload with tons of apps coming into the foray, we wanted to do something simple and sticky to connect with this app native generation."
The Bisleri @Doorstep App currently services 600 pin codes across India, including metros and Tier I markets. Besides, Bisleri has a strong distribution network of over 6000 distributors, 7500 distribution trucks and nearly 70 exclusive modern service agents that ensure smooth and consistent delivery of water and other Bisleri products.
Bisleri has always been committed towards sustainable business operations. To further strengthen its promise, Bisleri has recently added EV trucks to deliver the products at home. The new digital campaign will be promoted across multiple touchpoints. Bisleri @Doorstep is available on Android and iOS.