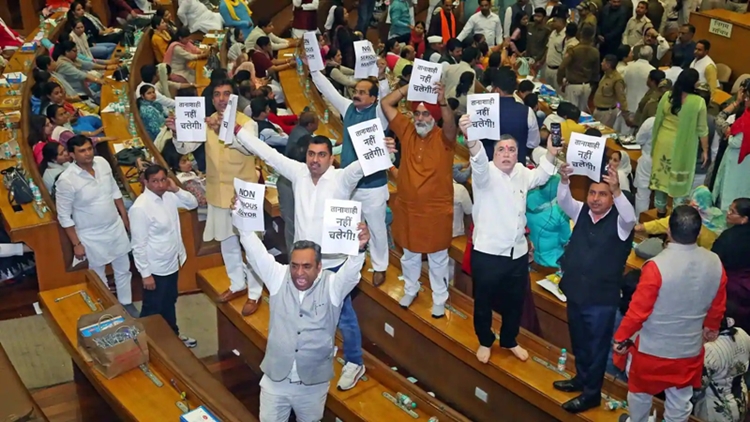 BJP-AAP councilors create ruckus in MCD House over standing committee election results
Ten News Network
Delhi (India), February 25, 2023: Utter chaos was once again witnessed during the six-member standing committee election in the Municipal Corporation of Delhi (MCD), leading to a fight between members of the Bharatiya Janata Party (BJP) and Aam Aadmi Party (AAP).

BJP accused AAP of being the "villain" and shared a satirical post on social media. Mayor Shelly Oberoi alleges that BJP councilors dragged her chair and pushed her. She filed an FIR against them and requested police protection. BJP members also reached the police station to file an FIR against AAP.
AAP Councillor Ashok Kumar Maanu collapsed during the fight, and both parties blamed each other for the violence. AAP claimed to have received 138 votes, while the BJP received fewer. Delhi BJP leader Harish Khurana accused AAP of violence and not following norms, while AAP leaders attacked the BJP for attacking women and the mayor.
The election results are being tampered with, and wrong announcements are being made, according to BJP leader Vijender Gupta. The fight resulted in the adjournment of the House until February 27.