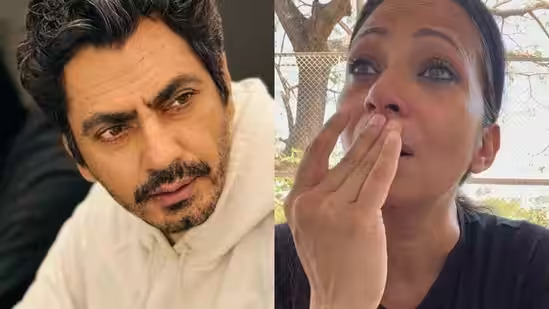 Nawazuddin Siddiqui sued for martial rape, ex-wife files charges
Ten News Network
Mumbai (India), 25th February 2023: Indian actor Nawazuddin Siddiqui has found himself in a whirlwind of allegations coming from his wife Aaliya Siddiqui. She has accused Nawazuddin and filed rape charges against him.

Aaliya Siddiqui took to Instagram and in a recorded message as well as in a written note she has stated that Nawazuddin raped her and that she has filed a police report against him (with proof) in the Versova Police station.
Aaliya had filed for divorce from the actor in 2019 and in her latest video she says that Nawazuddin has lodged a case for the custody of their children. She broke down in the video and called Nawazuddin a 'buzdil' father who has never cared for his children, never cherished their childhood or loved them, she said talking in hindi that he was a coward was trying to snatch children away from their mother.
The estranged wife also bashed her mother in law who called her grandkids illegitimate while her husband kept his mouth shut. However she said that under no circumstances will she let Nawazuddin take the custody of her children.
The Bombay High Court has asked the couple to resolve the issues amicably. A division bench of Justices A S Gadkari and P D Naik asked the actor and his wife to speak and resolve their differences over the children.
These allegations against the 'Manto' actor have come at the heels of the allegation that was filed and later retracted by his house help. She had accused Nawazuddin of abandoning her in Dubai and not paying her wages however she later said that what she said was false and she made all the statements under pressure.