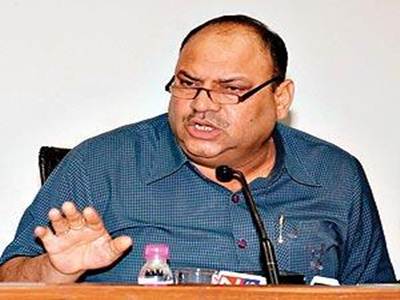 New Delhi: Congress accusing BJP and AAP said, instead of getting relief for the people of Delhi affected by the illegal sealing, Delhi BJP president Manoj Tiwari was creating new dramas with every passing day, and making fun of lakhs of poor people affected by the illegal sealing, whose kitchen fire has been sniffed out, and they are now struggling to earn two meals a day, due to the closure of their industries.
Convenor of Delhi Congress' "Nyay
Yudh", senior leader and ex-MLA Mukesh Sharma, made a sharp reaction to the
postponement of the hearing of the affidavit filed by Delhi BJP president Manoj Tiwari in
the Supreme Court on technical grounds.
Sharma said that Tiwari has indirectly endorsed Delhi Congress' Nyay Yudh against
the illegal sealing and the corruption being indulged by the Delhi Government and MCD
officials under the garb of illegal sealing in his affidavit filed in the Supreme Court. Sharma
said that if an iota of morality is left in Tiwari, he should demand the Central Government to
dissolve the three Municipal Corporations of Delhi. He said that the AAP Government Ministers and the officials of the Delhi Government were fully involved in this corruption and that was the reason Kejriwal was not demanding the dissolution of the MCDs.