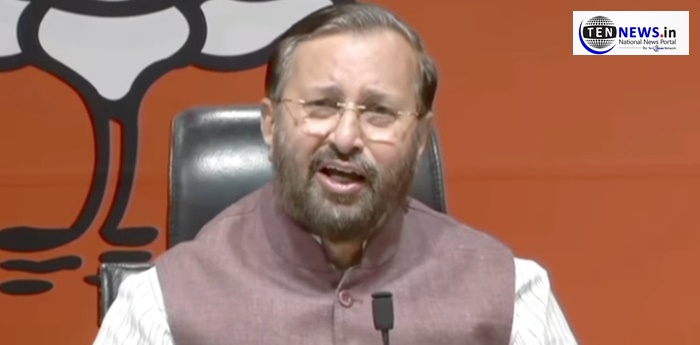 BJP hits out at Rahul Gandhi on Rafale Deal, Congress President lie exposed by SC, Says Prakash Javadekar
Prerit Chauhan / Rahul Kumar Jha
New Delhi: Following Supreme Court verdict on Rafael Deal, there was a buzz about Rahul Gandhi's statement. Today the Supreme Court asked Rahul Gandhi for a reply. Right after that, BJP Targeted Congress President by holding a press conference.



BJP leader and Union minister Prakash Javadekar said that the Supreme Court exposed Rahul's lies. He further accused Gandhi scion of peddling lies and trying to malign the clean image of Prime Minister Modi.

Addressing the Press Conference at BJP HQ, Union Human resource development minister, Prakash Javadekar said,
"Rahul said that the Supreme Court has accepted the charges of corruption in the Rafale deal, he said that the Prime Minister stole Rs 30,000 crore and and gave that money to Anil Ambani. Contrary to that SC made it clear today that it has said nothing on these line. Which makes it clear that all that Rahul does is lie day in and day out."
"Congress is all about lie and steal. They lie to the nation, that is all they do and then they steal from the country. Congress tenure was full of corruption, they did not spare any sector while stealing from the country. Congress chief should apologise to the nation for peddling lies," added Javadekar.