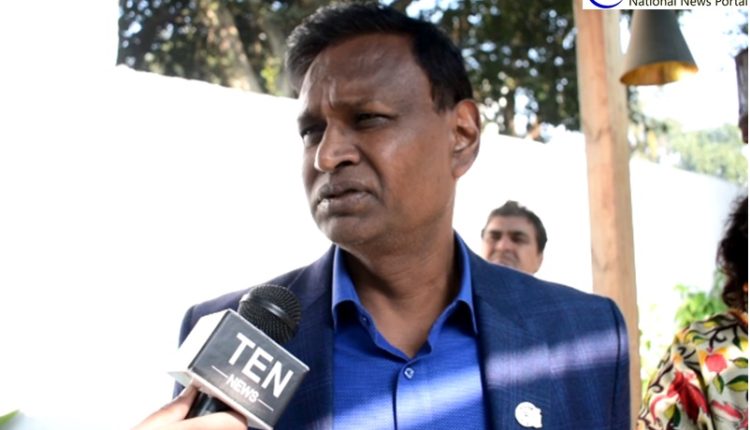 BJP MP Udit Raj extends New year's greeting, requests opposition parties to support Triple Talaq bill in Rajya Sabha
Shaihzad Abid (Photo/Video) By Lokesh Goswami Ten News Delhi :
New Delhi: Dr Udit Raj, BJP MP from north-west Delhi, wished new year to the citizens of the country and said that the new year stands for exploring new opportunities and otherwise time will come and go like every year.

The BJP Parliamentarian also wished for the smooth passage of Triple Talaq bill in Rajya Sabha and also requested opposition parties to support the bill.

According to him, women are exploited through Talaq on SMS, WhatsApp and Islamic countries have also ended this practice but the same is still alive in India and it is very essential to end this exploitative practice rather than politicizing the issue.