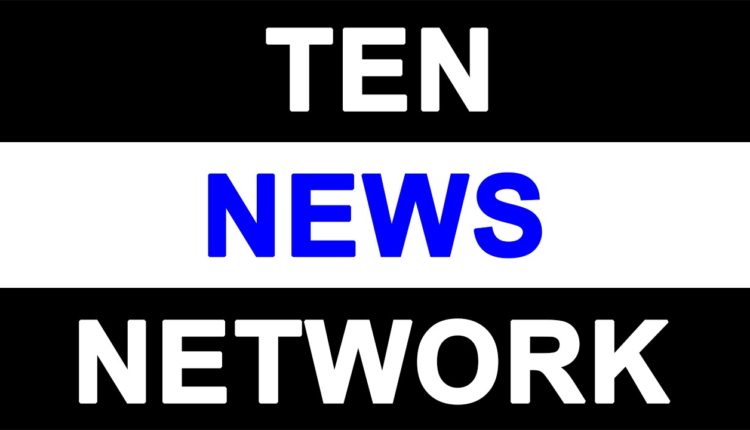 BLACK DAY OF INDIAN REAL ESTATE BY HRISHI KUMAR
Real estate sector has been a major contributor to the country's economy since days gone by and the fact cannot be ignored that this sector, even without the industry status has been one of the biggest employer and contributor to the country's GDP. Also, there are many allied industries which thrive on the real estate sector for their running and eventually survive because of them. Private players are no strangers in the real estate sector and the role they have played in transforming the realty market is highly commendable. But then again, this sector has been marred with constant hindrances from all corners which ultimately results in delayed projects, thus delayed deliveries.

In a recent turnaround, Mr. SurajParmar, President, Thane chapter of Maharashtra Chamber of Housing Industry (MCHI) and a very prominent name in the realty sector of Maharashtra resorted to the last step by committing suicide at a sample bungalow in one of his upcoming projects. It is highly debatable as to what reasons could have led him to this decision of ending his life but sources close to him suggest that he was fed up of the gross irregularities that were involved in attaining clearances and due approvals for all ongoing and completed projects. According to them, reasons are not just limited to the above and there are countless many. Shocked and aggrieved over the follow-up of these events, Mr. Deepak Kapoor, President, CREDAI – Western U.P. & Director, GulshanHomz said, "This has come as a real shocker for all of us in the developer fraternity and honestly speaking, things should have never come down to this. We work day in and day out to fulfil the shelter needs of millions and this credibility cannot be taken away from us. Also, this incident has brought forward the harsh realities every developer has faced at some point or the other. In a sublime protest to this, we at CREDAI along with our entire member developers had stayed closed today to express our solidarity towards Mr. Parmar and stress on the need of timely approval mechanism for the real estate sector."
As can be adjudged by the sentiments of Mr. Kapoor, real estate sector is not getting it's due credit for what service it is giving to the nation, both directly and indirectly. With more and more curbs taking effect, hands of the developers are getting tied up and a big chunk of this comes from the government itself. This factor was stressed more in detail by Mr. Rajesh Goyal, Vice President CREDAI-Western U.P. & MD, RG Group. He said, "Off late the pressures have increased in the sector with the induction of new guidelines and that makes it even tougher for developers to operate within the set parameters. Single Window Clearance System is also a need of the hour as a lot of time is wasted in getting the approvals from the authorities. We hope that this unfortunate incident works as an eye opener for everyone in general towards the unfairness we as developers have to deal with everyday and even the customers are at the receiving end of this system. We hope to be heard by the government and nation and be given proper justice and respect for our dealings." It can be very well seen that everyone is stressing on clearances which direct us to the question – Is it always the developer at fault?
Concentrating on this, Mr. KushagrAnsal, Director of Ansal Housing elaborates, "There has never been any shortage of commitment towards our responsibilities and this can be very well seen by the fact that even after so many hurdles, we focus on timely delivery of our promise to customers. But the increasing extent of follow-ups required to go ahead with the projects has somewhat added extra tenure pressure on the developers and this will mean that even without valid reasons to satisfy stakeholders, projects will get delayed. In a support to the cause and also to express our solidarity towards Mr. Parmar, we are joining the protest organised by CREDAI." With so much going around, it is expected from all to understand from the shoes of a developer as well because things are not available in a platter in front of them and no work can be moved ahead with in the absence of necessary approvals. One needs to understand the sensitivity of such situations wherein a developer is being charged for ills which he may not have borne upon him but are being thrust upon him as a result of the due process. Joining in the protest, Mr. Rupesh Gupta, Director, JM Housing added, "It is something very unfortunate that such a renowned developer had to resort to such lows in order to reach out to the concerned people. There is no respite from the hard hitting policies which do not have an inch of space for us developers and it is very obvious after this incident that the overall arena needs an overlook."
Pondering over the concerns raised by Mr. Gupta, it is very obvious that the policies and the regulatory need to have an overlook at the current scenario and see the options available for a possible reform if required. Adding his views on the options available for turning things around, Mr. MukeshKhurana, MD, RudraBuildwellPvt. Ltd. expressed his views saying "There is always a finger pointing straight at the realty sector but still while framing policies and implementing them, the real estate sector is not evident of the repercussions that these changes will result in. Also, there are unwanted delays which are pushed through multiple mediums even on ongoing projects which eventually results in delayed outcomes." Plans getting rejected with retrospective effect, endemic delays in getting approvals, deliberate delays in implementing government policies are some of the crunches which keep going through the real estate sector on a daily basis. Speaking about the entire scenario, Mr. Sushant Muttreja, CMD, Cosmic Group concludes, "Anyone and everyone going ahead in this line of business are responsible towards the outcome for the public and the nation. We have full solidarity with Mr. Parmar, but at the same time we need to ask the concerned if we are getting our due. There have been numerous such instances wherein developers face the heat because of the lacklustre approach shown towards the market and the sector. It is high time that things are brought back in shape and the major changes one can expect is the clearances are defined and subjective which makes sure that regular follow ups are not required throughout the project."