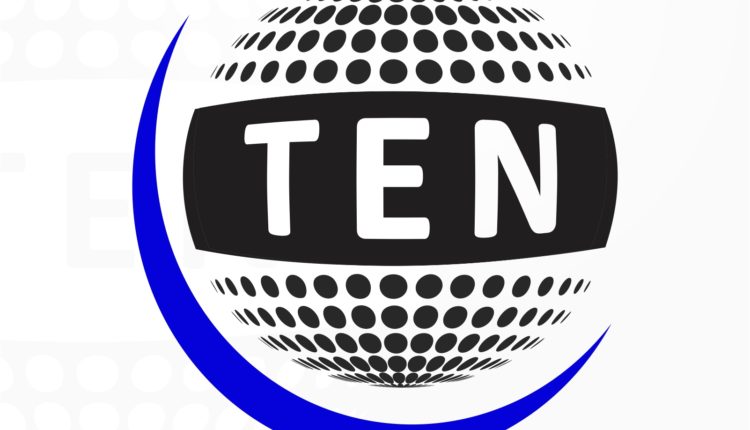 India, (12/1/2019): CompTIA Network+ certification is globally recognized and most multinational companies demand certified professionals. International standard setting bodies like ISO (International Organization for Standardization) and various bodies controlled by government regard this certification legitimate. Not only this certification makes your resume stand out but it ensures a proper growth in your salary. It makes you valuable in the eyes of employees.
So it's a win situation for you. Clearing the N10-007 exam can prove to be burdensome for beginners and people with little knowledge of the field. This makes sure that companies hiring professionals with this certification will be able to work in any situation or in case of emergency with calmness. The candidates who have cleared the CompTIA Network+ exam(s) is a trustworthy support technician who helps in maintaining IT business infrastructure. Even though the hiring manager don't know the technical significance of the CompTIA Network+ N10-007, they consider a major factor in hiring or promoting candidates. It's even mandatory for some companies to hire some professionals with CompTIA Network+ certification. It is not just a formal certification it teaches you how to work.
Things it teaches
CompTIA Network+ N10-007 exam deals with all the different aspects of networking sector in IT field. It is primarily divided into 5 major sections. Local Area Networks, IP addressing, internetworking, application and security, and operations. LAN includes Ethernet, the networking bridges, switches, and hubs. These sections also cover topics like installation of OSand configuration of the same like Android, IOS, Windows, Apple OSX and also Linux.
It gives you good basic concept and knowledge about critical computer technologies. It increases your understanding of devices working in present day environment like desktop, mobile devices, network, servers and its security, and many other things. This understanding of devices helps you solve different queries with ease. Being familiar with these topics and knowing them well gives you a better efficiency, which indeed increases your worth in the eyes of employees.
Knowing about the Exam
Knowing about the outcome of exam tends to raise many question in our mind. How do we get the certification? What's the pattern of exam? Does it take too long? Is it affordable? If it is so difficult, can we do it? Yes, it's definitely affordable keeping in fact what it can do for our career. Like every exam with right books, strategy and dedication, it is easy to crack. A personal tutor can prove beneficial especially when you have a week area.
He can help you work on your weak area. It can cost you a little but our career is worth every investment. Like any exam we got to focus on our weakness. If personal tutor feels over expensive, you can always enroll in online courses. Online courses provide you with all the study material as well as PDF material helpful for clearing exam. They might also charge you a little amount. Different other sources are also available for studying. Following video tutorials could prove handy as well. Even if you are self-studying don't forget to follow people that have cleared CompTIA Network+ exam. Try and talk to others with same goal.
Exam Pattern
Having a 9-months experience in networking is must to apply for CompTIA Network+ N10-007 Exam. Without the experience you cannot apply for the exam. Exam is of 90-minutes duration in which a total of 90 question is asked in a total of 90 minutes. A minute for a question. All questions have multiple choice. Some require single responses while some are multiple responses. A minimum of 75 percent is required to clear the exam. The marks are given on the scale of 100-900. 720 marks is must for clearing the exam.
PrepAway Visit : //prepaway.biz/
CompTIA Network+ certification is valid for 3 years from date of you passing the exam. CompTIA certification provides education program which continues for three more years so that applicants can extend certification time limit. The test set are changed at regular time so that candidates are aware of latest technologies in market. Everyday new technologies are hitting market. Things are developing faster than we can catch up. The dynamic nature of their tests help you in keeping pace with growing technology.
Source Material
Preparing for an exam can be painful at times. With right source of material this burden can be minimized to a great extent. These five text books can help you crack CompTIA Network+ exam with ease. Different books are for different topics. Always remember to choose a book as per your reading style.
CompTIA Certification – Exam Guide – Mike Meyers
The topics are mentioned here are well explained in this book: Managing and maintaining cellular gadgets i.e. tabs, Iphones, configuring different operating system like IOS, android and Windows, and more, security procedures and mobile centred troubleshooting, Providing reference for IT support and technical personnel for individuals
Examsnap: //www.examsnap.com/comptia-network-plus-certification-dumps.html
CompTIA Exam Cram – David Prowse
The topics are mentioned here are well explained in this book: Different ways to handle notebook, Personal Computer(PC), etc. which has an operating system like Windows; How to become predominant and master the skill of troubleshooting processes of 6 steps; configure, understand, install and troubleshoot motherboards, CPU and memory; different techniques for better understanding and troubleshooting problems concerned with power
CompTIA Study Guide: – T. Skandier, Q. Docter and E. Dulaney
The topics are mentioned here are well explained in this book. Aid to learn understand and master the process of OS and hardware maintenance; Test banks, learning online with a proactive approach
Always remember to use the latest editions of the books as this is a dynamic exam whose material keeps on changing with advancement of time.
Conclusion
CompTIA Network+ certification is a globally accepted certification which can prove to be an eye catcher in your resume. Doing well in this certification can mean doing well with our career. With each passing day, the certification is getting more valued by MNCs. If want a better career in IT industry, the exam can just prove to be the right foot on right path.