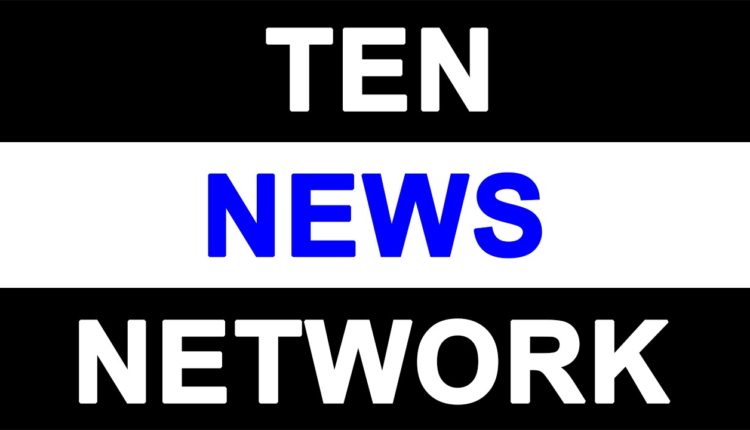 A Brief History of Triple Talaq By Col P Chandra (Retd)
28 October 2017 will be remembered as a historic day with regard to women empowerment. On this day Lok Sabha passed the Muslim Women (Protection o Rights on Marriage) Bill. It has been hailed as historical move towards empowering Muslim women and their emancipation so far as the effect of triple talaq is concerned. BJP has called it a law for women's right and justice. None of the major political parties opposed it in Lok Sabha, given the strength of NDA. However it is expected that its passage in Rajya Sabha will not be as smooth. Under this act a person who divorces his wife through triple talaq is liable for imprisonment for up to three years.

What is Triple Talaq
Some people have propagated distorted version of the faith when they validate triple talaq. A man who utters the word "talaq' three times is deemed to have declared his marriage to a Muslim woman null and void. Recently people have divorced their wife through WhatsApp message and Skype also!! It is called Talaq–e-biddat or instantaneous triple talaq. Shayara Bano had filed a case. She is known as Triple Talaq Crusader. She is the original petitioner in the case when she approached the court in the year 2016 demanding that the talaq-e-biddat pronounced by her husband be declared as void. She argued that such one sided, abrupt and irrevocable form of divorce be declared unconstitutional. Shayara Bano also contested that practice of triple talaq violated the fundamental rights of Muslim women. She prayed that since her student life, she didn't like the anti-women social traditions like triple talaq and halala. But when it happened to her she decided to approach the judiciary for redressal. Rest is history. A five judge bench of Supreme Court declared "unconstitutional" the common enough Indian Islamic practice of "talaq-e-biddat," or instantaneous triple talaq. Each judge of this five judge bench was from a different faith. It was a 3-2 verdict declaring Talaq-e-Biddat as unconstitutional. Justices Khehar and Abdul Nazeer, leaning towards caution, agreed that triple talaq may be "sinful" but it wasn't the court's business to interfere in personal laws which were protected under the Constitution. But Justice Kurian Joseph had another view. He pointed out that "There cannot be any Constitutional protection to such a practice."
Brief History of Shah Bano Case
When the Hindu Code Bill was passed Pandit Jawaharlal Nehru rightly said that it was one of his biggest achievements. MJ Akbar, during discussion in Lok Sabha on 27 December 2017, asked if Muslim women did not deserve reforms? Reference has been made to the famous Mohd. Ahmed Khan v. Shah Bano Begum (1985 SCR (3) 844), commonly referred to as the Shah Bano Case. Shah Bano, a 62 year old Muslim mother of five from Indore, Madhya Pradesh, was divorced by her husband in 1978. She filed a criminal suit in the Supreme Court of India, in which she won the right to alimony from her husband. She was awarded a meagre maintenance of Rs 127 per month. It was a legal milestone in battle for protection of rights of Muslim women. However the Indian Parliament reversed the judgement under pressure from Islamic orthodoxy, some of whom cited Qur'an to show that the judgement was in conflict with Islamic law. The Congress government, with its absolute majority, passed the Muslim Women (Protection of Rights on Divorce) Act, 1986. This act diluted the judgment of the Supreme Court and restricted the right of Muslim divorcées to alimony from their former husbands for only 90 days after the divorce (the period of Iddah in Islamic Law). However, subsequently, The Muslim Women (Protection of Rights on Divorce) Act 1986 was nullified by the Supreme Court. Many Muslims including All India Shia Personal Law Board supported the Supreme Court's order to make the right to maintenance of a divorced Muslim wife absolute. Since then this issue has been surfacing off and on.
Decision by Supreme Court on Shah Bano Case and Excerpts from Decision by Justice Chandrachud
Supreme Court concluded that "there is no conflict between the provisions of section 125 and those of the Muslim Personal Law on the question of the Muslim husband's obligation to provide maintenance for a divorced wife who is unable to maintain herself." After referring to the Quran, holding it to the greatest authority on the subject, it held that there was no doubt that the Quran imposes an obligation on the Muslim husband to make provision for or to provide maintenance to the divorced wife. The Supreme Court invoked Section 125 of Code of Criminal Procedure, which applies to everyone regardless of caste, creed, or religion. It ruled that Shah Bano be given maintenance money, similar to alimony. Justice Y.V. Chandrachud said in his decision: "Section 125 was enacted in order to provide a quick and summary remedy to a class of persons who are unable to maintain themselves. What difference would it then make as to what is the religion professed by the neglected wife, child or parent? Neglect by a person of sufficient means to maintain these and the inability of these persons to maintain themselves are the objective criteria which determine the applicability of section 125. Such provisions, which are essentially of a prophylactic nature, cut across the barriers of religion. The liability imposed by section 125 to maintain close relatives who are indigent is founded upon the individual's obligation to the society to prevent vagrancy and destitution. That is the moral edict of the law and morality cannot be clubbed with religion."