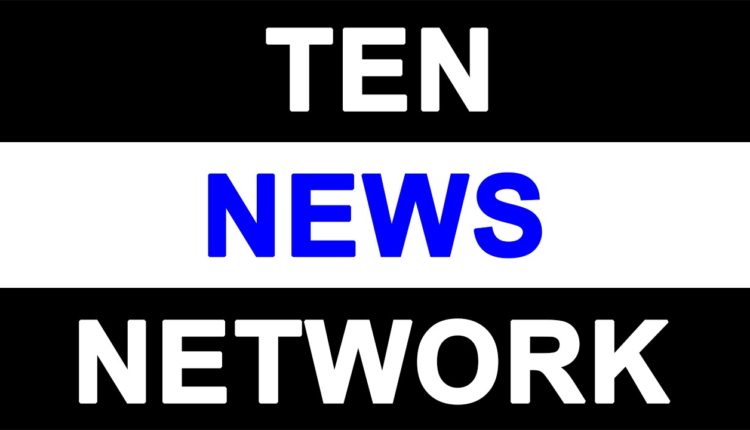 BUDGET 2014 IS NOT A BANALITY BUT A BANDOBAST FOR DIRECTIONAL CHANGE-BY Shantonu Sen
The Finance Bill 2014 has been adopted in the Loksabha. The Finance Minister has spoken. The Budget is pro business is now out in the open.  Before its adoption Modi maxim " Minimum Government and maximum Governance" has been picked up by certain commentators to judge the outcome  of  Arun Jaitly's  maiden budget .  One  scribe has begun by assessing the impact of the Rs 200 crores gifted for the Statue of Unity. He has been  very very disparaging. He then makes the point that  Corporate Social Responsibility( CSR ) for slum development  is akin to doling  crumbs from Corporate dining tables   to the slum dwellers  without  whom , among other things, smart city  contemplated in the budget will come a cropper.  He has summed up this first, NDA's Budget as a carry over from UPA's days.  " However well masked , its not a directional budget  but  like UPA's,  an exercise in bureaucratic banality over efficient delivery"  says Partha Mukhopadhya in the   Hindustan Times . ' We need a new imagination , a new beginning"  he also says .   Very strong words. In a way, this criticism  is self invited as the written words in the Finance Minister's speech is  all official mumbo-jumbo minus that touch of political wit, wisdom  and the   wishes that almost all Finance Ministers, in living memory, have laced their budget speeches in the lower house.. Totally absent is that  robust thrust    which the Prime Minister invariably provides  in  his speeches whether out side the House or inside it. Amrinder Singh's jibe of old wine in new bottles while  replying to the President"s Address in the Loksabha  was smilingly  reduced to a  joke   with the pithy retort that its natural that he ( Amrinder Singh , scion of the Patiala House) will remember " sharab" in the House.

All that apart there was a lot of substance in what the Finance Minisrer (F M ) said or rather wanted to say but most of it was lost in his style and language. He has relied for his Budget speech , entirely , on the mandarins sitting in their book lined   chambers of the  North Block. Haunted by their  past they made it  abundantly  clear  that much of what was earlier projected by their former boss P C Chidambram was a good thing and this Government will carry on with it.  The F M swallowed that approach hook, line and sinker.  Their , NDA's,  own critical references to NREGA, MNREGA, Food Bill,. Lok Pal, FDI in insurance  notwithstanding  all of this was in the Budget as a part of it and not to be junked. Even subsidies were not trifled with. The catalyst part of the budget has been  mired by this bureaucratic jigsaw that so puzzeled the FM that he chose to go along with it as long as what he projected as a directional change was also a partof  of his  budget speech. Public Private Parnership ( PPP )  Corporate Social Responsibility ( C S R) Foreign Direct Investment ( F D I ) his flag bearers to boost the tired investment climate are a part of the budget.  The commentators have missed their significance. They cannot be blamed  as the FM  appeared  dependent on his juniors for his brief. He has has   read the brief in the style and language placed before  him without embellishing it  with his own acute  perceptive interventions. A master in law its child's play for him to convert legal material of juniors to great deliveries  as he orates  in Court. Lacking that  experience in matters of  finance  his tour-de- force on 1oth July was  a trifle rusty.
The claim that this budget has directional changes is  ingrained in several proposal. It is not idly or mindlessly made. The desire of his own roof of his fellow citizens is a passionate one and the rebate on income tax on  Bank  house loans  to  income tax payers will boost a housing growth. Savings  instinct for an Indian   is always  powerful, almost instinctive  and the F M  has given it  a platform;   by amending the provision of 80c of the Indian Income Tax Act  to   allow larger  savings  for income tax purposes    for all tax payers and more for senior citizens.  Mutual Funds in debt equity in dividend  mode  will not attract  any fresh tax as against  those in growth mode. Dividends earned , whether quarterly or annually   will  be cash  in hand  and add to spending habits of the tax payer,  some thing. essential to create opportunities and jobs. The new F M's  new mantra " save  and spend" will  bear fruit. Thus the budget 2014 also  becomes a  bandobast  to achieve a directional change. His reply to the Loksabha, his tweak on the Mutual Funds and his quiet confidence on bringing back Black Money are pointers to that end.
One meaningful  mention  that the Budget 2914 missed out  on is judicial reforms. With 55000/ cases pending in the Supreme Court alone, 60 million of them in courts of India  and only 12000/ or so courts in India  , the FM, a lawyer himself, has let go an opportunity to boost development through  judicial reforms.