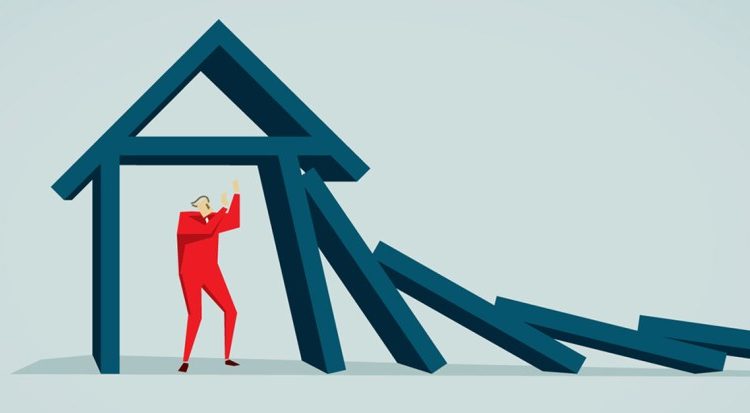 Business Resilience Under Uncertainty
By Anurag Johari
A fair deal of uncertainty is the part of our daily life and no business can ever run under completely known and finite conditions. The current Covid-19 crisis has exposed our severe limitations to deal with uncertainty emerging from any pandemic, war and natural calamity etc. When uncertainty expands in certain areas and goes beyond a certain range of visibility then the enterprise encounters the real threat to its survival. Economic downturns with such uncertainties are sure as tides in the sea though unpredictable in term of timing and magnitude. These uncertainties about the sourcing, demand, supply chain, Price and finance etc; do make the proactive planning to tackle any adversity, nearly impossible. This can be effectively done only if the enterprises do have the resilience to tackle those uncertainties. Today, no country has any visibility that what can be their alternative sources for Pharmaceutical, automobile and electronic components or textile etc. They need time to identify alternative sources and diversify the procurement to mitigate the risk of sourcing and logistic related risks.
When planning the business strategy, business leaders should keep it in mind that the business resilience is not the same as business continuity. Both are different business aspects and strategically need to be addressed differently. Business continuity plan is an operational approach to tackle the temporary disruption where future outcome is certain. For example, under current crisis many educational institutes used technology for conducting online classes. Sensing the potential opportunity in this area, Jio quickly launched the products supporting online lectures as a bundle of services. But, this particular offering from Jio is not going to alter the future of any University or its operating model. This temporary disruption can be related to some business operations, due to infrastructure, technology or personal failure. Here, business continuity is ensured that the business operations can continue even if the efficiency is compromised.
A disruption in internet connectivity, the server down at the branch of a bank, server crash at data centre, transport strike, flood, earthquake and curfew in any particular city etc; are examples which may require business continuity planning. The future outcome is only one and that is business back as usual. However, business continuity plan gives the blueprint to run the critical business operations even with lower efficiency.
Business resilience under uncertainty is completely different from the business continuity, In the absence of business resilience, any major crisis like pandemic, war, natural calamity, strike or even regulation may pose a survival threat to the whole enterprise. Adequate business resilience under certain degree of uncertainty, can ensure that the business survives fire, accident, litigation, strike, natural calamity, curfew, war or even pandemic etc; even with a lockdown for a longer period. This will not be any temporary suspension of some of the business operation, but complete lockdown, ban on raw material supply, legislation or regulation prohibiting certain business activities, change in tax policies affecting the fundamentals of the business model itself.  Those outcomes can change the business model, operating model or even mar the business.
Every enterprise has a stated or unstated objective to endure under adverse conditions and the business leadership makes strategic plan considering the visible challenges on the horizon. During this planning phase, there are following possibilities that may affect the effectiveness of the strategic planning.
Scenario 1 – Business leaders are excessively focussed on Market, Customers, Revenue, Competition, Profitability and Taxation. In this scenario the business resilience under uncertainty is largely out of their focus area. This is as good as driving a car in speed while looking straight and without having any side view and back view mirrors. This is so far so good, until the car meets the accident.
Scenario 2 – Business leaders are focused on certain business KPIs, yet they are aware of some of the visible risk areas like season, strike, flood and fire etc. But the other risk areas are not deeply analysed, and the business leaders have some superficial idea about dealing with those risks. In this scenario, there is no identification of business impact even for known uncertainty and there is no planning to tackle the uncertainty, triggers and fall-back options.
Scenario 3 – Business leaders are not only focussed on business KPIs, but also equally vigilant to the uncertainty pertaining to business operations. They are aware of the issues and uncertainty in the business areas like Market, Material, Regulation, Revenue, Policies, Technology and Environment etc. They have many questions unanswered as the given uncertainties can have multiple future outcomes. But they have not done enough due diligence to deal with such uncertainty. Thus, they may not have a blueprint for the enterprise resilience.
First scenario is widely prevailing among start-ups, reasonably well funded by the venture capitalists, along with many medium and rapidly growing enterprises. But one stroke of uncertainty for longer duration can upset the apple cart, as evident from Covid-19 crisis affecting the businesses like e-commerce and aggregator model of online taxi, accommodation, food home delivery etc. In such a scenario, the real losers are the investors who lose substantial value of their investment as the business leaders had not done enough homework for ensuring the business resilience under uncertainty.
Second scenario is very common among medium to large enterprises, where the business leaders are deeply engaged in their respective functional areas. However, nobody has conceptualized the holistic scenarios where one can analyse that how the uncertainty in one functional area can impact the other functional areas. In any case the business survival will be under risk.
Third scenario is mostly common among traditional medium to large enterprises, having home-grown business leadership. The reason is that in this scenario, a rich cross industry experience based an external insight is missing. They know that what they don't know. But sometimes such people are so captivated in routine business that they don't realise to chalk out things "what they don't know". This is a blind spot for them and that is the biggest risk area for the survival of their business.
These scenarios are practically visible in the industry. Current Covid-19 crisis has given us an opportunity to take corrective measures and ensure that the business grows with resilience to tackle various uncertainties beyond our control. The top line and bottom lines may vary on year to year basis, but if the enterprise is not sustainable then past top line and bottom lines will have no financial values. This is very critical for the investors, venture capitalists and the promoters of any business that they ensure that the business leaders have an effective business resilience blueprint as the part of their corporate strategy.
---
Disclosure: Author is a management consultant and had been associated with E&Y. He has worked on various projects of technology adoption in Government Schemes. Views are personal. He can be reached on +919899156855 or j16a@hotmail.com