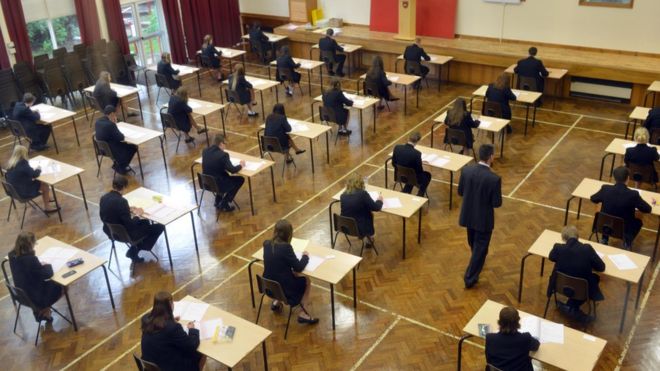 CCTV will keep eye on examinees in upcoming state board examinations
Saurabh Kumar
Greater Noida (5/2/2019) : District administration is gearing up conducting an unfair means free upcoming final examinations of the state board which is going to start later this week in Gautam Budh Nagar.
As per the information, the education department will install close-circuit cameras and voice recorders in the examination rooms. These will be installed at all the 46 examination centres in the district. More than 20,000 class X students and 15,000 class XII students are expected to appear in the upcoming state board examinations. The sector and zonal magistrates will be given the responsibility to monitor the footages.
The action has been taken on the basis of orders from the UP Chief Minister Yogi Adityanath. In a video conference which was held on Monday, the Chief Secretary directed all the officials to adopt strong measures to check students from cheating during the examination.
Apart from the installation of cameras and voice recorders, the process of dispatching the written sheets will also be recorded to eliminate any chances of wrongdoings. There will be two closed-circuit cameras in each of the examination rooms. One camera will monitor the students and the other will monitor the entrance of the room.