CEO meet organised at Amity University, Gr Noida
Saurabh Kumar
Greater Noida (15/01/2019) : Amity University, Greater Noida organized a CEO meet where eminent personalities both from Corporate and Academia were invited for an interaction with students and faculty with a view to pooling ideas and opinions for mutual advantage and developing a close relationship. The event began traditionally lighting the lamp by Gurinder Singh Group Vice Chancellor, Amity Universities.
The theme of the CEO meet was "Future of work: Technology, Jobs and Augmented Intelligence. The CEO meet provided a common platform to strengthen the industrial-academic relations through experience sharing, networking and thus creating a synergy of interests.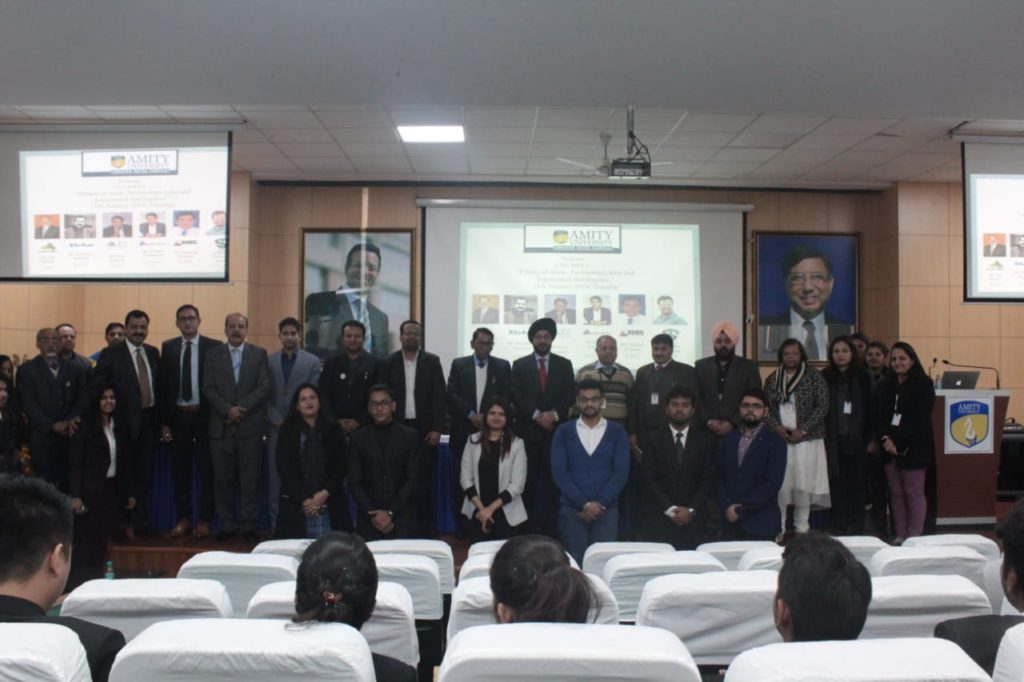 During this meet DK Bakshi CEO Global Talent, Asheesh Agarwal CEO Su-Kam, Anuj Gulani CEO World Auto Forum, Sudeep Srivastava Applnventiv, Yeshpal Sharma CEO Ruhil Group, Pratik Gupta CEO Terasol Technologies and BP Mukherjee CEO of Oroprise Solutions participated in the meet and delivered their lectures.
Speaking at the event Dk Bakshi showed his true patriotic skills and love for the country despite being working in Thailand. Introducing about the ethics and skills that are being globally followed and inspired the Youngistan to be global talented.
While Asheesh Agarwal inspired the youth with a very informative video & also share slides of news articles on the future of India on technology, jobs and etc. The program got concluded with a vote of thanks.