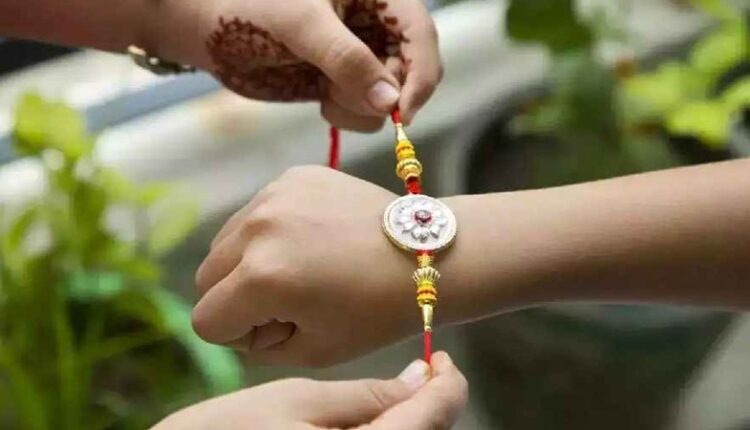 Child Rights Body issues directives to Schools, calls for no Punishment to Students Wearing Rakhi, Mehendi
TEN NEWS NETWORK

New Delhi, August 31, 2023: The National Commission for Protection of Child Rights (NCPCR), the apex body overseeing child rights in India, has issued a directive urging schools to refrain from penalizing students for wearing religious ornaments like rakhi, tilak, and mehendi during Raksha Bandhan celebrations. The commission's move aims to prevent the harassment and discrimination faced by children during festive occasions.
In a letter addressed to the Principal Secretaries of the School Education Department across all states and Union Territories, the NCPCR highlighted the concerns raised in various news reports regarding the mistreatment of students by school authorities during festivals.
The NCPCR stated, "It has been noticed that schools do not allow children to wear rakhi or tilak or mehendi in schools during the festival of Raksha Bandhan and subject them to harassment, both physical and mental. It may be noted that corporal punishment is prohibited in schools under Section 17 of the RTE Act, 2009."
The commission has urged relevant authorities to take immediate action and issue directives to prevent such practices that may lead to corporal punishment or discrimination. Rakhi, tilak, and mehendi are not just symbols; they hold cultural and religious significance.
Rakhi, a decorative thread, symbolizes the bond between siblings as sisters tie it around their brothers' wrists on Raksha Bandhan. Tilak is a sacred mark applied on the forehead, while mehendi involves the art of intricate designs on hands and feet using henna paste.
In previous instances, news reports have shed light on schools imposing harsh penalties on students for wearing these religious symbols during Raksha Bandhan and other festivals. Some authorities have justified these actions by citing codes of conduct and the aspiration to maintain an inclusive environment.