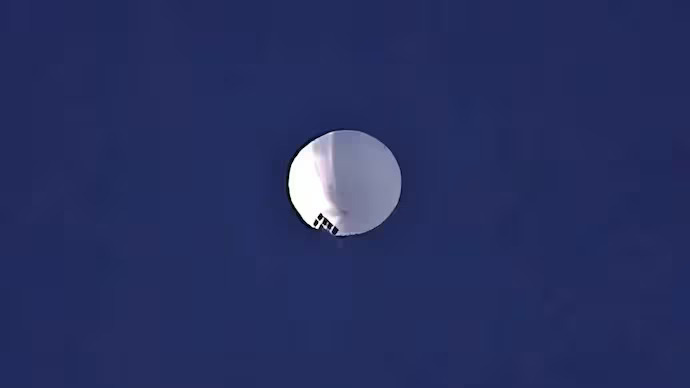 Delhi, India, February 8, 2023: The United States has accused China of operating a fleet of spy balloons used to target military assets in several countries, including India.

According to a report in the Washington Post, US Deputy Secretary of State Wendy Sherman briefed representatives from 40 embassies on the spying issue on Monday.
The report comes days after the US military shot down a Chinese surveillance craft that was hovering over sensitive installations in the Atlantic Ocean.
The US believes the surveillance balloon was part of a larger effort by China to spy on military assets in many countries, operating partly from Hainan province in China. The balloons, partially operated by the People's Liberation Army (PLA) air force, have been spotted over five continents.
The Pentagon has released a series of photos of the recovered high-altitude surveillance balloon on Tuesday.
The balloon incident has occurred even as the US and China were trying to improve their relationship, following the first in-person summit between Presidents Biden and Xi.
However, in the wake of the balloon shooting incident by US military, US Secretary of State Antony Blinken cancelled a planned visit to Beijing for talks.