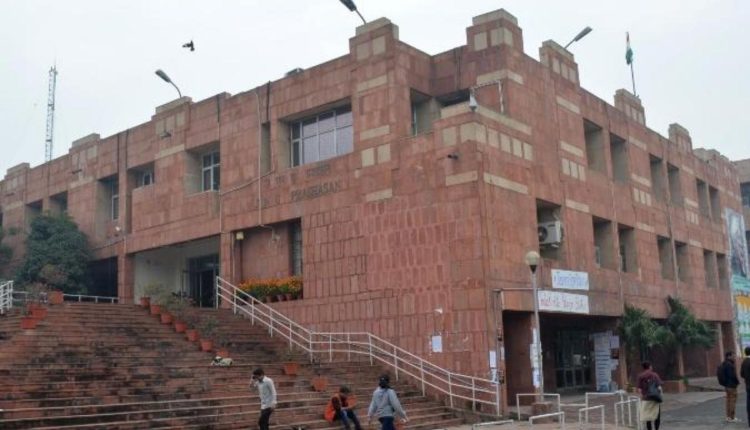 Clashes erupt in JNU, student injured
Ten News Network
Delhi (India), February 20, 2023: A Tamil Nadu student was allegedly injured in a clash between two student groups at Jawaharlal Nehru University (JNU) on Sunday night.

The incident occurred when members of the ABVP and the left-leaning Hundred Flowers Group (HFG) clashed at the JNU student union office, called Teflas, over the screening of the 1983 Bollywood film Jaane Bhi Do Yaaro.
The HFG had organized the screening, scheduled for 9 p.m. at the students' union office, for all students. Around 6 p.m., students claimed the ABVP held an event celebrating the birth anniversary of Chhatrapati Shivaji at the union office.
Lata, an HFG member, alleged that they saw it vandalized when they reached the union office at 8.30 pm to set up for the film screening. Slogans like "Communists and pigs are not allowed" were written on the walls, she claimed.
The ABVP denied this and, in a statement, alleged that after their event, "the garland from Shivaji's photo was removed and thrown away by the students of the Left."
Around 11 p.m., HFG members claimed, an attempt to finally screen the film ran into fresh trouble, with the two groups and students from another group getting into a fresh scuffle.
A second-year Ph.D. student from Tamil Nadu, Naseer Mohammad, alleged he was hit by an ABVP member and taken to Safdarjung hospital.
In response to the incident, the university administration has released an official notice stating that "any activity on the premises of the Inter-Hall Administration, including all hostels, the student activity center (Teflas), and sports grounds, would require formal permission of the Dean of Students."
Tamil Nadu Chief Minister M. K. Stalin also condemned the incident in a tweet, calling for strict action from the university administration.