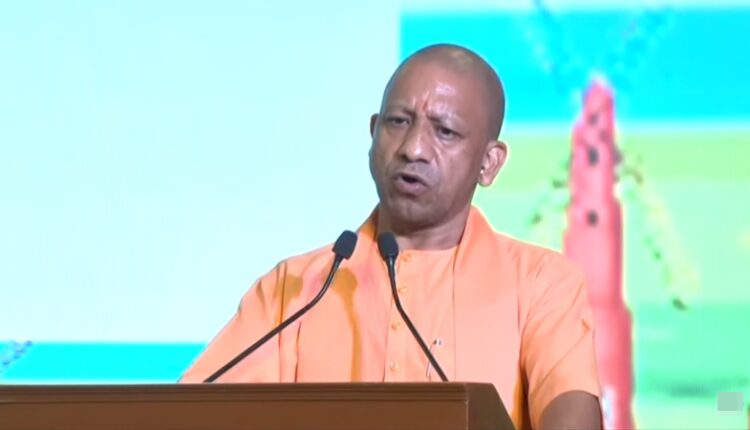 CM Yogi Adityanath lauds YEIDA for achieving highest profit in its history
Ten News Network

Greater Noida (U.P), March 2, 2023: In his recent address in the Uttar Pradesh Assembly, Chief Minister Yogi Adityanath lauded the efforts of the Yamuna Expressway Industrial Development Authority (YEIDA) for successfully turning the tables and achieving profits after years of losses and debts.
Adityanath stated that when he took office in 2017, the YEIDA was in a dire financial situation, with hundreds of crores of debt and unpaid salaries for employees. However, due to the success of the Noida International Airport project, YEIDA has managed to achieve profits for the past five years, with the highest profit in the authority's history being recorded in the 2021–22 fiscal year, totaling over Rs 400 crore.
The Chief Minister credited the success of the YEIDA to its focus on financial internal control, cutting down on unnecessary expenditures, and actively marketing itself to investors. He also noted the Authority's renewed focus on infrastructure building and multi-modal connectivity as contributing factors.
Adityanath praised the YEIDA for grabbing the opportunity to plan various industrial sectors and attract investors, even during the COVID-19 pandemic, by allotting land to them. He commended the Authority's land acquisition process, which is linked with schemes, ensuring that no unnecessary land plots are bought.
The Chief Minister further stated that the success of the YEIDA is a testament to the vision of the Bharatiya Janata Party and the Rashtriya Swayamsevak Sangh and that the authority's achievements are a crucial step towards making Uttar Pradesh a world-class state.
Adityanath's remarks were met with resounding applause and appreciation from the members of the Assembly. Many praised the YEIDA for its remarkable turnaround and expressed hope that other government bodies in the state would follow its example.