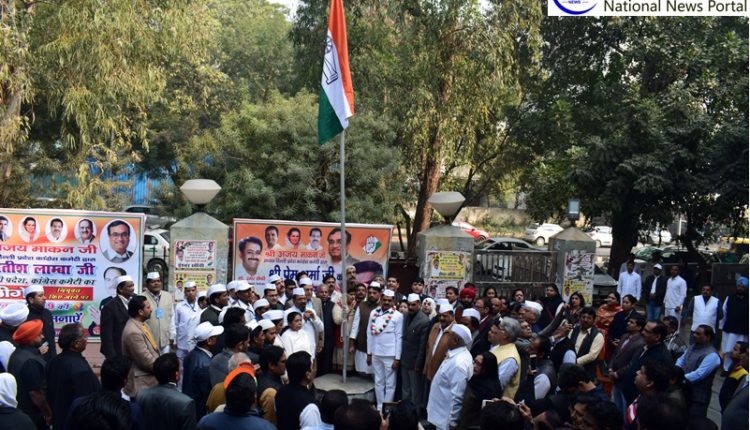 Congress celebrates its 134th Foundation Day at DPCC
Vishal Malhotra (Photo/Video) By Lokesh Goswami Ten News Delhi :
NEW Delhi : Founded in 1885, it was the first modern nationalist movement to emerge in the British Empire in Asia and Africa. From the late 19th century, and especially after 1920, under the leadership of Mahatma Gandhi, Congress became the principal leader of the Indian independence movement.

Today, Congress entered its 134th year of formation. Leaded by Mahatma Gandhi and other leaders like Rajiv Gandhi, Indira Gandhi, Manmohan Singh and many important politicians. At the Delhi Pradesh Congress Committee, many of the higher and local leaders gathered and celebrated the 134th Foundation Day of Congress by singing the National Anthem and flagging off Indian National Flag with pride.
We will win & we will lose, but we will never stop fighting for the pride of our nation," the Congress wrote from its official Twitter handle in a series of tweets.
This year, the foundation day celebrations for the Congress are sweeter after the party swept the heartland states of Rajasthan, Chhattisgarh and Madhya Pradesh.
In December 2017, Rahul Gandhi took the reins of party president from his mother Sonia Gandhi who had led the Congress for 19 years.
For details about the celebrations happened at the DPCC, visit the video link mentioned below :