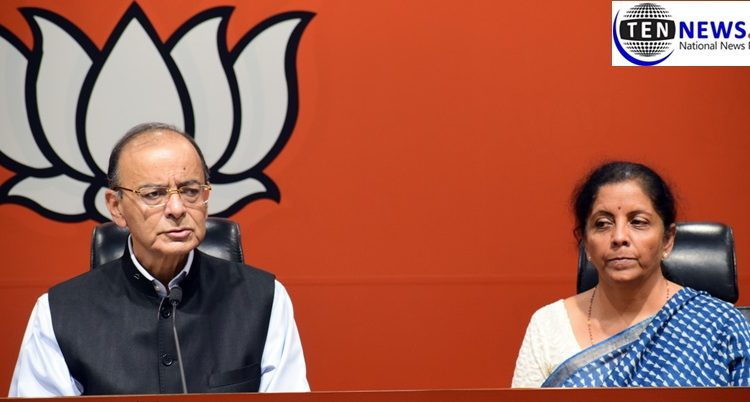 Congress Coined theory of "Hindu Terror" to defame Hindu community: FM Arun Jaitley
Shaihzad Abid (Photo/Video) By Lokesh Goswami Ten News Delhi
New Delhi: On March 29, Union Minister Arun Jaitley criticised Congress for coining a term 'Hindu terror' saying that it was a conspiracy to defame a particular religion and to influence their vote bank politics.
While addressing the media at Party's headquarters in New Delhi, the finance minsiter said that Congress party has coined the term Hindu terror" and also filed cases based on fake evidences to create theory of "Hindu Terror".  
Tragetting Congress party the leader said that the people who considered Hindus as terrorists are now trying to prove their devotion towards religion. The Special court probing the Samjhauta case said yesterday that the agency (NIA) failed miserably to prove charges framed against accused.
"No community or religion will forgive UPA for their heinous act", he added.
Samjhuata Blast, the deadliest tragedy that took place on February, 2007 blamed 68 innocent lives, out which 43 were Pakistan and 15 were Indian citizens.
Initially the blasts were initiated by Haryana Police but later it was handed over to National Intelligence Agency in 2010.
On March 20, special National Investigation Agency court acquitted four people, including main accused Swami Aseemanand, in the 2007 Samjhauta train bombing case.